Posted by: Ryan Allen on October 23, 2008 at 10:00 am
Of Montreal, Skeletal Lamping (Polyvinyl, 2008)
MP3: "Id Engager"
Kevin Barnes must be a terribly difficult man to love. He laid out his case with last year's psych pop masterpiece Hissing Fauna, Are You The Destroyer?, a record that explored an extraordinarily dark period in his life including nervous breakdowns, suicidal tendencies, chemical imbalance, freaking out after his daughter's birth and a period of bleak self-isolation in Norway. With Skeletal Lamping, Barnes continues his confessional trend by attempting to let listeners into the darkest corners of his mind. The results are jarringly erratic, emotionally unbalanced and impossible to predict –- which is to say Skeletal Lamping could go by the alternate title, A Tour Through the Mind of a Sexually Deviant, Bi-Polar Individual: The Musical. Yes, it is a harder album to digest than Hissing Fauna, as each track morphs several times making them feel more like medleys than individual songs, but despite the emotional and musical roller coaster, the high points are brilliant and addictive. Skeletal Lamping occasionally veers into rehashed or less memorable musical territory, but like Waiting For Guffman's Mayor Welsch says about the weather in Blaine, Missouri, just wait five minutes and it'll change. And with the hard work Of Montreal put into Skeletal Lamping, they really have gotten it down to three or four minutes. So for a disturbingly revealing yet good time, crawl into the mind of Kevin Barnes — and make sure you bring some Zoloft along just in case things get too manic-depressive up in there. — Laura Witkowski
Posted by: Ryan Allen on October 22, 2008 at 9:00 am
Things I did/saw at Monday night's Elephant Six Holiday Surprise Tour:
• Waited in the rain, making my newly shorn haircut resemble that of Top Gun-era Tom Cruise, post flight simulation training.
• Saw Neutral Milk Hotel's Jeff Mangum walk by me on the steps while waiting to get into the show. He was wearing a red flannel. I, freaking out inside my mind, turned to my wife and said, "Dude, I feel like I'm seeing Kurt Cobain right now" (and not because of the red flannel).
• Watched massively bearded Neutral Milk Hotel/Gerbils member Scott Spillane give my wife a Read more
Posted by: Ryan Allen on October 21, 2008 at 10:00 am
Matt and Kim, "Daylight" (Green Label Sound, 2008)
It's no secret that we're huge fans of Matt and Kim here at Detour. Wasn't it us that brought them to Detroit for the first time, and made all ya'll dance your balls off to hits like "Yeah Yeah" and shit? Yeah, yeah — we thought so. Well, last week we gave you the track for their newest jam "Daylight," so now it only makes sense that we hook you up with the video, too, right? Check it, as Matt and Kim jam in bed, in the back of a cab, and in a dumpster — which is probably a really tough show to get on the guestlist to. — Ryan Allen
Matt and Kim w/ Best Fwends • Magic Stick • 11/10
Posted by: Ryan Allen on October 20, 2008 at 10:00 am
Crystal Stilts, Alight Of Night (Slumberland, 2008)
MP3: "SinKing"
In 08, "crystal" has become the new "wolf," and we have proof: First we had electro-zombies Crystal Castles exploding all over the Internets, getting in all sorts of trouble on tour across the nation, and even accusing Timbaland of stealing one of their beats. Then PFork introduced us to Crystal Antlers, a rough and tumble rock outfit who deliver aggressive sounds akin to Shellac, Les Savy Fav, and the Jesus Lizard — and we must say, they're pretty exciting.
Which brings us to the third band in the 2008 Crystal Trilogy: Crystal Stilts. Unlike the aforementioned bands, though, Crystal Stilts take a less modern, and much less aggro approach to their cloudy, moody rock songs. Swamped in murky reverb, and accented by vintage sounding Farfisa organ, cheap guitars, and bone-rattling tambourines, Crystal Stilts make a kind of psychedelic and stripped down doom rock that sounds like it could have come out of drug-infused late night sessions with Phil Spector, just as it could of come out of drug-infused late night sessions in the band's own bedroom (peep "Spiral Transit" for proof, with a "Be My Baby" beat kicking things off nicely). Songs like "Crystal Stilts" and "Prismatic Room" give off the same mock turtleneck and sunglasses-at-night vibe as some of the best work by the Velvet Underground mixed in with the indie-pop quaintness of the Magnetic Fields. Elsewhere, on tracks like the mildly rocking and uptempo "SinKing" and the driving "Bright Night" the band manage to intermingle the sounds of newer acts like Vivian Girls, Aislers Set and the Shins with vintage Kinks, Rolling Stones, and even more tribal, stripped down garage bands like the Gories and the Troggs.
The question always comes, however, when you're comparing bands to the Velvets, the Kinks, and giving them props for their Phil Spector-esque production techniques: What makes them different? What sets them apart from everybody else? In the case of the Crystal Stilts, the bizarre vocals of head mumbler Brad Hargett is a good place to start. His vocal style is all haunting and half-asleep, coming off like a strange brew of Ian Curtis' howl ("Departure" may as well be called "Isolation"), Morrissey's patented moan, Calvin Johnson's effeminate baritone, and Jonathan Richman's uncanny ability to not be able to sing, but still be totally awesome anyway. At once, it's got all the qualities that could turn even the most adventurous listener off, and yet, simultaneously, it's strangely lulling, inviting the curious to explore the vocal and instrumental combination that Crystal Stilts craft some more. The two can be a frustrating pairing — sometimes you just want to hear what these songs would sound like with a Jagger-esque dude at the mic who could actually sing in key. But that would make Crystal Stilts typical, and they are anything but. As you move through Alight Of Night, Hargett's place in the ghosty, 60s garage-pop conjured by the rest of the band eventually becomes clear. Crystal clear, in fact. — Ryan Allen
Posted by: Ryan Allen on October 17, 2008 at 10:00 am
Curtis Eller, Wirewalkers and Assassins (American Circus Records, 2008)
MP3: "John Wilkes Booth (Don't Make Us Beg)"
Curtis Eller could be Sufjan Stevens' crazy older brother. Both Eller and Stevens are banjo-wielding, history-obsessive troubadours born in Michigan, but whereas Sufjan's style is more sedate and gentle–the blue-eyed angel of Indie music–Eller is a little wilder looking, a more unpredictable performer, and isn't afraid to get in yer face with his American tales of long-dead presidents, robber barons, and of course, Wirewalkers and Assassins, the title of his newest album.
Now residing in NYC, Eller was born and raised in Detroit and the city's mythology still lives in his imaginative arsenal of reference points, whether singing about "diggin' up Henry Ford" in the hard-charging "Firing Squad" or invoking our legendary boxing icon in the melancholic sweetness of "Save me Joe Louis." Other songs have Eller singing in unusual roles, such as the distressed wife of a wirewalker in "The Plea of the Aerialist's Wife" and as John Wilkes Booth in "The Curse of Cain." And if one song about John Wilkes Booth isn't enough for you, Wirewalkers and Assassins gives us two. "John Wilkes Booth (Don't Make Us Beg)" is a rompin' boogie that asks "Where is John Wilkes Booth when you need him?" (and later, Lee Harvey Oswald) and you kind of get the feeling that Eller isn't singing about the 19th or 20th centuries here.
You don't need to know anything about the Volstead Act or Robert Moses or the Hartford Circus Fire of 1944 to enjoy this sometimes sorrowful, sometimes foot-stompingly fun album. But it's likely you'll start getting curious as you find yourself singing these immediately memorable songs in your head. — Scotter Bragg
Posted by: Ryan Allen on October 16, 2008 at 12:00 pm

One of the more surprisingly awesome debuts of 2008 has to be Vivian Girls by, well, duh: Vivian Girls. If you're not familiar, think of the Shaggs, but if they could actually play their instruments, and had the right mind to douse their songs in heaps of feedback, reverb, and psychedelia. There's nods to the Jesus and Mary Chain, as well as all those precious girl groups hailing from the Motown era, but all the other blogs out there have probably told you that already. So, we'll get out of the way here, and offer up instead the video for "Tell The World" — a sort of Fear and Loathing meets that one really scary scene in Willy Wonka & the Chocolate Factory, as the ladies sing in three-part harmony while being chased by some bats, only to finally join one of the best looking devils to ever make an appearance on film. If Hell is this rad, we'll gonna stay bad forever. — Ryan Allen
Posted by: Ryan Allen on October 16, 2008 at 10:00 am
The Nice Device, Sorry We Killed You (Self Released, 2008)
MP3: "Crawlspace"
After a brief hiatus spent Von Bondie-ing for the better part of the last year, Alicia Gbur, Matt Lannoo, and the rest of the Nice Device are back, blazing like a slickly produced power-punk fireball on their new EP Sorry We Killed You. The five songs included on their latest set adds fuel to the band's ever-increasing flame, delivering a blast of sweetened power pop that will leave your teeth aching and your head spinning. Gbur's soprano voice is at the forefront of the new songs, and her saccharine coos fall somewhere between the bratty snarl of pop-tart Avril Lavigne and the new-wave cheekiness of Berlin's Terri Nunn (with a little Kay Hanley by-way-of her work on the Josie and the Pussy Cats soundtrack thrown in for good measure). "Ask me if there's someone new, and I'll tell you gladly," Gbur sings before ripping into a chorus that is equal parts sass and class in "No Apologies." "Can't Be Friends" is biting and anthemic, full of "oh snap!" moments ("…you couldn't even pawn yourself at the second-hand store") that will leave no mystery as to who the barbs are directed. But Sorry We Killed You is not just the Gbur show, and Lannoo reasserts himself as one of the city's best guitar players, ushering in crunchy power chords, slinky, effected lead lines, and screeching feedback from his six-string with gusto and flair. Drummer Nick Gerhardt yet again proves to be the band's secret weapon, delivering understated, driving beats that connect seamlessly with the conjugated basslines of Jeff Alber. And it's hard to ignore the new-wave synth sound that explodes throughout the entire EP, giving the short collection a glossy sheen that seems fit to be devoured by mall rats, Rentals fans, and nostalgic-for-the-80s rockers alike. Put all these elements together, and you've got a dangerous combination that will have all the boy bands that pose as "indie groups" shaking in their Chelsea boots. — Elle Sawa
The Nice Device EP release show w/ Friendly Foes + Millions of Brazilians • Magic Bag • 10/17
Posted by: Ryan Allen on October 15, 2008 at 2:00 pm
MP3: Boo and Boo Too, "I'll Be Your Whore"
Detroit is chock-full of amazing shows this week, from Friday's Nice Device CD release at the Magic Bag to School of Seven Bells, Deastro, Javelins, and Zoos of Berlin over at the Pike Room. We've got Jay Reatard and Man Man tonight, the Silent Years on Saturday, and Mates of State and Minus the Bear on Sunday. Who says nobody good ever comes to Detroit?
Anyway, we thought we'd give props to the D's very important DIY scene, and tip you off to another rad show going down TONIGHT at the Trumbullplex featuring noisy shoegaze punks Boo and Boo Too (from Lawrence, KA), along with revolving art project Benny Stoofy, and our favorite lady rapper Breezee One. We know that most of you will probably be sloshing around to Man Man's pirate pomp, or getting gnarly with the Reatarded one, but if you're feeling adventerous and in the mood for some newfound sounds, this'll be the perfect show to see before launching that blog you've always wanted to start. — Ryan Allen
Here's Boo and Boo Too playing "Alleys In Whitechapel" in Akron, OH.

Here's a video for Benny Stoofy's "What's There To Dew"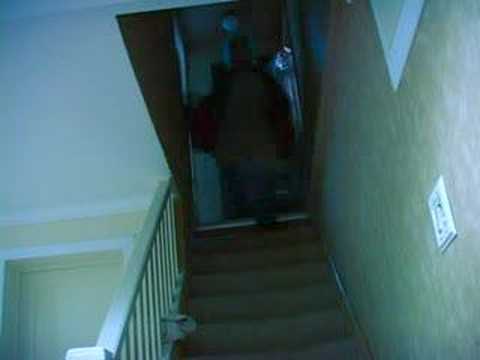 And here's Breezee One, straight lounging.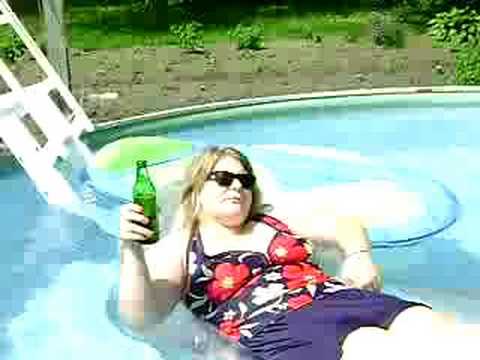 Posted by: Ryan Allen on October 15, 2008 at 12:00 pm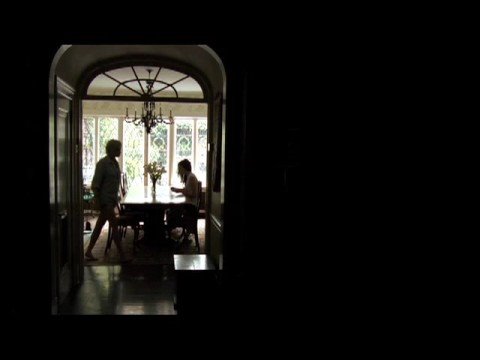 We know, we know. We keep going on and on about Violens — the NYC band and friends of MGMT, made up of members of Lansing-Dreiden, that simultaneously nod to 60s psyche-pop and drowsy, New Romantic-era mope-rock. It's just that we can't get enough of 'em, and that they make the kind of music we wish we could make if we had any idea of what we were doing. The stylish video for "Doomed" finds the band indulging in their Zombies fetish, combining chiming acoustic guitars with clickity-clack drumming and bouncy harpsichord that would make more than a few guys in berets and soul patches do the hippie, hippie shake. Also, it's the first time where we realize singer Jorge Elbrecht sounds kind of like George Michael…not that there's anything wrong with that. Visually, we get pictures of aloof models taking Polaroids of dead people, leading us to believe that the possiblity that an "America's Next Top Model"/"CSI" cross over isn't too far-fetched.  Your move, Tyra. — Ryan Allen
Posted by: Ryan Allen on October 15, 2008 at 10:00 am
Ten Kens, Ten Kens (Fatcat, 2008)
MP3: "Refined"
Despite how awesome it would be if the band Ten Kens was comprised of ten men named Ken, it isn't. But these four guys from Toronto do manage to create the sound of ten guys. Like Broken Social Scene meets Shudder To Think, their debut album is sonic layer over sonic layer of dramatic, fuzzed out guitar-centered indie anthems. Formed five years ago by founding members and songwriters Dean Tzenos (guitar) and Dan Workman (vocals), Ten Kens cycled through various rhythm section folk before finding Lee Stringle (bass) and Ryan Roantree (drums). The album lends itself well to a game of "Name That Influence" (various tracks make hard nods to Slint, Sonic Youth, Shellac, Black Sabbath and assorted early 90s Sub Pop favorites) but still manages to bring enough new stuff to the table to avoid being derivative. Tracks like "The Alternate Biker" and "Worthless & Oversimplified Ideas" show Ten Kens have a knack for going from melodic jangle to full guitar onslaught and back without losing the coherency and melodic drive that propels the whole show. Echoing the underlying economic sentiment of our times, the album closes with a dark, down tempo track called, "I Really Hope You Get To Retire" in which Workman sings, "You'll pass this on to me some say, afford to save some day." Whether he's cursing Treasury Secretary Henry Paulson or just stating the obvious to his many indie-predecessors, Ten Kens should sleep tight, because they're clearly making wise investments. — Laura Witkowski