Posted by: Martin Stett on August 19, 2008 at 7:01 pm
The first Eno/Byrne collaboration in nearly 30 years is well worth the wait.  Stream the full album above or buy it here. – Stett
Posted by: Martin Stett on August 11, 2008 at 1:19 pm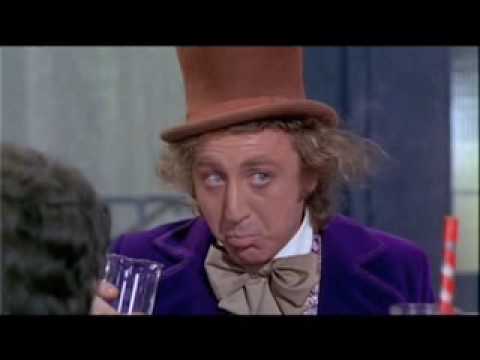 There is a rumor going round that Pablo Escobar watched Willy Wonka and the Chocolate Factory 3,412 times while preparing for his amazing career in murder and drugs. It seems he also had a secret plan to grow Umpa Lumpas out of cocaine. That dude was a mad genius.
– Martin Stett was dosed by /FILM
Posted by: Martin Stett on July 21, 2008 at 10:06 pm

Motherfucking Watchmen. The Dark Knight got us moist but this flick is going to stick it in sideways.
While this guy was busy jacking off to the trailer, we scooped up this exclusive image of the new Entertainment Weekly cover due out this week. And if you were busy hitchhiking your way to Comic Con and missed the trailer, here it is in all its Quicktime splendor…
- Brandon W.
Posted by: Martin Stett on July 16, 2008 at 1:42 am
via best of craigslist:
I'd like to start this off by saying one thing: IF YOU DON'T LIKE GUITAR, IF YOU HAVE A FAMILY HISTORY OF CARDIAC INFIRMITY, OR IF YOU ARE IN ANY WAY OF A WEAK DISPOSITION, HIT THE BACK BUTTON RIGHT AWAY.
But who doesn't like guitar, right? I don't think you understand. Jimi Hendrix played guitar. Groucho Marx played guitar. I think Winston Churchill might have played guitar. What I play is something different.
Picture a Verdi opera: 3 hours of music, some of beautiful and ennobling, at times piquant and subtle, other times dramatic and inspiring. Take those three hours of music, those thousands of musical notes, and compress them into 4 measures of incomprehensible speed, delivered with earth-shaking finesse and a raucous disregard for any physiological limit to human auditory perception. I cannot stress this enough: I will play guitar so fast your face will melt.
Read more
Posted by: Martin Stett on July 11, 2008 at 2:02 am
Freak Out Friday is your weekly fix of private press, DIY label, in your pants, under your tongue, psych, folk, soul, punk and all other genres you can't remember or think of. Trust us, get these tracks.
MP3: "Apple Cider"
Good morning bitches! Here is a ripping track that has been dominating our lives for the last year. Not much info is out there on these dudes — and "Apple Cider" is the only song we've been able to find — but from what we've read on the "boards," most of the album, or rather their overall output, is weak. This fucking track though is enough for now. Seriously, blast this shit out. Trust. — Brandon W.
Posted by: Martin Stett on July 8, 2008 at 3:38 pm
MP3: "So, Well"
I was hoping to sleep at some point, then fucking Benji Hughes jacked my night. I'm truly hoping this jam was recorded on an airplane in the bathroom on his laptop after listening to Cinerama. It has that one-take, long-night drunken feel to it, yet it seems to breathe that wispy oxygen-infused air that drives the best pop songs all the way to Mars.
UPDATE: Fuck. Dude has a small cornucopia of amazing homebrew jams. Get some.
– Brandon W.
Posted by: Martin Stett on July 8, 2008 at 1:36 am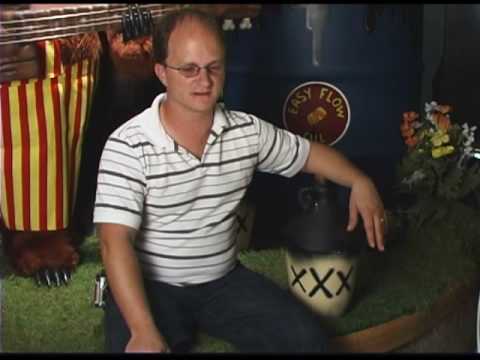 Chasing a dream is one thing, but living alone with a full animatronic band of bears and wolves is something else all together. The Rock-afire Explosion follows Chris Thrash as he tries to fulfill his lifelong quest to own and cuddle with the Rock-afire Explosion band (of Showbiz Pizza fame). The tiny indie production company Window Pictures is putting out the doc later this year. Add this to the pile of films attempting to demystify the 80′s nerd culture. All we have to say is: keep trying, that shit goes deep. Thank God this dude isn't obsessed with The Hall of Presidents. No one wants to wake up to Lincoln malfunctioning.
Rock-afire Explosion doing "Conquest" by the White Stripes after the jump… Read more
Posted by: Martin Stett on July 7, 2008 at 4:31 pm
Jason Statham is the new Vin Diesel. In flick after flick, Statham looks like Statham looks like Statham who can never look as cool as Tango or truly kick ass like Cash. Dude never changes. Whether he's in prison, kicking some dudes soul from his face or fucking some chick, he looks, sounds, acts and struts exactly the same. Is a fucking wig too much to ask? A beard? I vote for him being billed as himself from now on.
The trailer provides the makings for a scrumptious shit sandwich: two cups Spy Hunter , one dash of Speed and a sprinkle of Tango & Cash buddy/prison action campiness. I'd rather eat Speed 2. Read more
Posted by: Martin Stett on June 30, 2008 at 1:53 pm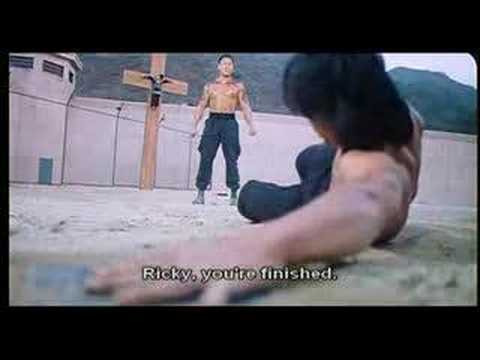 Officer: "Why didn't you let the doctors take the five bullets out of you?"
Ricky: "Souvenirs."
Quite possibly the toughest motherfucker of all time, Ricky utters this gem in the first few minutes of the film that chronicles his bad ass life, the aptly titled The Story of Ricky. What follows is one of the most mind-blowing, laugh your ass off, holy-fucking-shit-blood-and-guts martial arts film ever. Eyeballs pop out, heads get punched off, guts ripped out, limbs get severed. Shit, even a face gets sliced off. The scene above doesn't give away much of the, ahem, "plot," but it does give you a glimpse into the amazing power of Ricky. Stick it in your queue and let him pound you into meat. More amazing video after the jump. Read more
Posted by: Martin Stett on June 25, 2008 at 11:28 am

Back in March, mustache man/Steve Zahn voice impersonator Rivers Cuomo posted a clip on YouTube asking fans to help him write a "sawng." Looking to compose something "fun and poppy, but tough," — shocker! — he then went on to post 14 other clips of the construction of said tune. Almost four months Read more