Posted by: Johnny Loftus on March 8, 2009 at 5:57 pm

What? I had some time to think about this year's Blowout; it was 4am, and I was waiting for a ride. I figured my perspective is different on the event, nowadays, from my Chi City POV. But what I've always loved about it hasn't changed. We had prime real estate just inside the doors at Belmont, and everyone who came through, it was like I knew them well. Or I did know them well. Or I knew them well by the end of the whiskey. Lightning Love had been hotly tipped, and I thought they delivered: lazer vizion keyboard melodies, pulsing on the top of something I couldn't place over the hubbub. Hip-hop in my life, too, and Ryan Allen's dad. And the Friendly Foes, who tore off a bit of 90s indie and fashioned it into a home run. The Belmont was my squad last night, that is until I got to a couch on which to crash, and the texts kept coming. Yeah, crack of dawn breakfast was magic, and I woke up on a different couch. Again. I never made it to the garage rock reunion at K of C but our photogs did; enjoy the pics.
Fall out.
Pics: Trever Long
Pics: Bianca Garza
Posted by: Johnny Loftus on March 7, 2009 at 3:07 pm

Instant Facebook status update: crapstein, hungover face. Kelly Jean Caldwell was what I walked into first. Whoever put the red gels in had it right — girl was like a young Stevie Nicks under those lights, shambolic and strange, but confident. Have flute, will travel. I kept thinking a stoned, Northern California-stizz Jackson Browne was going to suddenly sit in. Side note from set: Greg Baise's badass beard.
"This sound is ass, I'm going in the lounge." That was me to El Jefe during The Uproars. And back over there it was still seventies. Alan Scheurman, like Animal Collective live from the Honky Chateau. And space rock, which to my (wasted) mind kept surfacing over the huddled crowd, during Scheurman and then Aran Ruth, who wore sparkling heels from another planet casually with the vest of a Huron tribe wisewoman. My vision blurred. Someone gave me a hug. The music rose. Was that a Wendigo in the shadows, or Waingro?
In the end, it was the Dirtbombs. The band were on some fury shit from my view at the side stage, through the haze of a thousand bingo games and Pall Malls. Bass line runs like battering rams, and Ben Blackwell's beard. I was sated.
Our faith redeems us. Oh, and electric guitars.
Pics: Trever Long
Pics: Bianca Garza
Posted by: Johnny Loftus on March 7, 2009 at 3:00 pm

You've cut out of Blowout early. There's a Crave Case under your arm. Now what? Let the Late Night TV Junkie steer you to some quality tube. Hey, hey… put down that phone — she's not coming over — and pick up the remote. Could be worse, you know: in bizarro world, the Sliders eat you.
Death Wish 3 [Midnight / AMC]
Just a taste. Also: In Death Wish 3, Bronson brandishes his whup-sword in order to save Deborah Raffin, who was also in a show no one in the Bivouac remembers, but from its title sequence seems like something Barry Bostwick would've come to blows with Perry King in the casting room to get.
Waiting to Exhale [12:30 a.m. / Bravo]
After you're finished inhaling toxicants, exhale with Angela Bassett as she blows up the dude from "Third Watch"'s car.
"Knife Show" [1:00 a.m. / Ion]
Tonight's special segment: modifying a Snuggie to accommodate a short sword or quick-access rapier. (The garish, Druidic robe's own commercial is undoubtedly running simultaneously on another channel.) Also: Rambo knives — where are they now?
The Shaft [1:00 a.m. / Sci-Fi]
Naomi Watts, post-Jet Girl but pre-Mulholland Dr., fucks around with a hole in the ground. Watch out, girl — that shaft is a..
Posted by: Johnny Loftus on August 26, 2008 at 10:56 am


Donna Summer, "Love to Love You" (Groovy, 1975)
That guy behind Donna really loves this song. If there had been ringtones in 1975, his would have been "Love to Love You." He had a picture of Donna Summer in his locker at the gym. He ate health food with a Donna Summer impersonator; the license plate on his Gremlin read "MORODER." His hop-legged enthusiasm can't help his heroine's atrocious lip-synching skills. That's OK. This is still one of the hottest songs ever. Best bit: around 1:50, when there's a breakdown and it seems like you might actually be getting it on with Donna Summer. Now you know how that dude behind her felt. — Johnny Loftus
Posted by: Johnny Loftus on August 5, 2008 at 10:12 am

Thoughts on Lollapalooza 2008

By Johnny Loftus
Kanye West's ego should be Barack Obama's running mate. The candidate never showed Sunday night, or on any other night of Lollapalooza 2008. But in a lively, often captivating, and occasionally surreal set that closed out the concert's final evening, West used the outsized wattage of his own ego to power a performance that pulsed on multiple levels. He appealed to casual fans, which most of the festivalgoers at this designed-for-mass-consumption event were all weekend, with athletic, high-volume versions of hits like "Gold Digger" and "Stronger," the latter's Daft Punkian underpinnings also serving as his opening vamp and a nod to Lolla 2008. He appealed to his hometown, with shouts to the South, West, and North sides and numerous allusions to "Chi-town," "Summer in the city," "Lolla," and even "Lake Michigan." And he appealed to the curious and the critical with a micromanaged, likely multi-million dollar production that used precision timing and the high technology that glares at the core of so many of West's songs to manufacture our perception of him in 2-D, even as he performed with the kind of singular fury that much of contemporary hip-hop can't seem to muster anymore. "Me" is the driver of every Kanye song. But on Sunday night he was Read more
Posted by: Johnny Loftus on August 4, 2008 at 9:00 am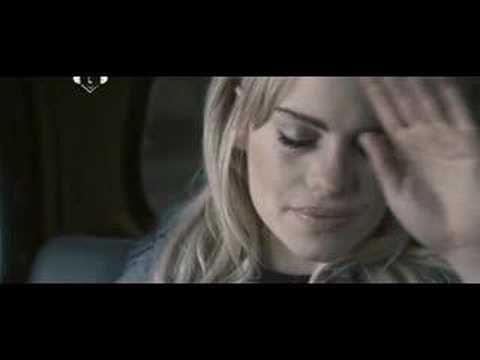 Duffy, "Warwick Avenue" (Universal, 2007)
It seems that the hype-machine for Rockferry, Duffy's 2007 debut, is cranking up to cruising speed here in the states — check the recent cover of SPIN Magazine for proof. And really, who hasn't been waiting for a Welsh, blonde, not F'd up version of Amy Winehouse? That said, just like Amy, Duffy can actually sing, as she proves with the sweet Dusty melancholy of "Warwick Avenue." Note to Duffy: don't go crazy. — Johnny Loftus
Posted by: Johnny Loftus on July 29, 2008 at 11:00 am
Bad Company, "Good Lovin' Gone Bad" (Swan Song, 1975)
The kickoff to Straight Shooter, Bad Company's 1975 follow-up to their debut self-titled and big breakthrough, the groove on "Good Lovin' Gone Bad" is as razor-sharp as this footage is murky and shit-tastic. But the low quality image just makes this clip more badass. Watching it now, you can see how dudes like Van Halen ripped off Bad Company's stage moves, making them bigger and more flamboyant but always keep that chip balanced on the shoulder. Watching it now, you can see how songs like this just keep showing up on classic rock radio. They're durable. They're tough. They're like motorcycles with no suspension. — Thomas Rooker White
Posted by: Johnny Loftus on July 24, 2008 at 1:00 pm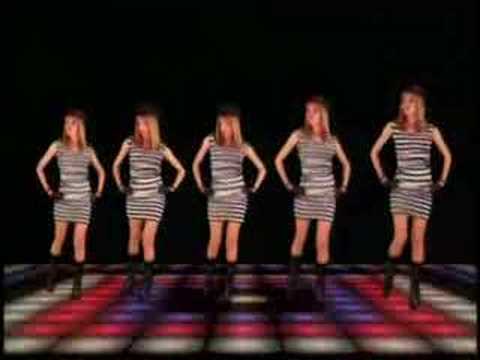 Kylie Minogue, "Your Disco Needs You" (Mushroom, 2001)
God, Kylie sounds like MadonnABBa on this track. Fun fact: the video for "Your Disco Needs You" was filmed in the sitting room of one of its co-writers, Mr. Robbie Williams. That's right, instead of a hedgerow, the ever-unassuming Williams installed a 20-foot high sign that flashed "D-I-S-C-O" at all hours of the day. It was really quite charming, and his neighbors were said to love it, especially when they visited for tea and the floor lit up like Lite Brite. That Robbie Williams. His disco always needs him. — Thomas Rooker White
Posted by: Johnny Loftus on July 24, 2008 at 11:00 am
Lil Wayne, "Lollipop" (Cash Money/Universal, 2008)
Maybe you've always wondered what Lil Wayne looks like while he's prepping for a night out. Maybe Lil Wayne was wondering — he never remembers — and that's why this clip starts out the way it does. But the real deal here, beyond the brutal simplicity of the track, is that custom limo Lil' Wheezy climbs into after his scalp prep. It's like a GMC TopKick gone monster and mental, a strip club on wheels and the culmination of 4000 hip-hop videos trying to one-up each other with their motor vehicle choices. It won't last; it'll last as long as one of Wayne's follow-up singles, where he'll pilot a 28-person ATV, or maybe a yacht with metal legs. In his head, he's already polishing the chrome. — Thomas Rooker White
Posted by: Johnny Loftus on July 22, 2008 at 9:00 am

Talk about class. Cut Copy, who you may or may not have read us trying to make out with after they blew our minds at South by Southwest, was late to their Sunday evening time slot at the 2008 Pitchfork Music Festival. Travel issues involving Australia and O'Hare Airport. Sudden darling King Kahn tried to rally the disappointed crowd with an impromptu set of covers , but Bradford Cox didn't seem into it, and Jay Reatard appeared on stage only to moon the crowd. We made our way toward the exits as the strains of Spoon's sophisti-pop oomph'd and ahh'd from across the field. (It was "I Turn My Camera On.") A line of porta-johns blocked our view of where Copy was to have played, so we didn't see them when they first replaced their replacements on stage. But we heard half of "Future" and all of "Hearts on Fire," and then those dudes thanked us for listening, as if we were the ones who'd Read more