Posted by: Ryan Allen on September 11, 2008 at 10:09 am
Chad VanGaalen, Soft Airplane (Sup Pop, 2008)
MP3: "Willow Tree"
Calgary's Chad VanGaalen is one of those prolific artists who crosses mediums and creates for the sake of creating. Whether it's painting, doing animation, or writing and recording as a one-man indie music machine, chances are he's working on something at any given moment. Soft Airplane, his third full length, is an array of styles and ideas that range from haunting folkie acoustic numbers like the opener "Willow Tree" to catchy guitar driven songs like, "Bare Feet On Wet Griptape" with some Casio pseudo-dance stuff like "TMNT Mask." His music is reminiscent of Wayne Coyne if he wrote like a paranoid recluse and Joseph Arthur if he wasn't such a pretentious dick. Despite the variation, the whole of Soft Airplane is a solid success. VanGaalen also did all the artwork for the album and, in the liner notes, gives a nod to "the financial support of the government of Canada," a country that apparently has a music fund to help out native musical talent. Soft Airplane is evidence of governmental appropriations well spent. — Laura Witkowski
Bonus: The weird-as-fuck animated video for "Molten Light"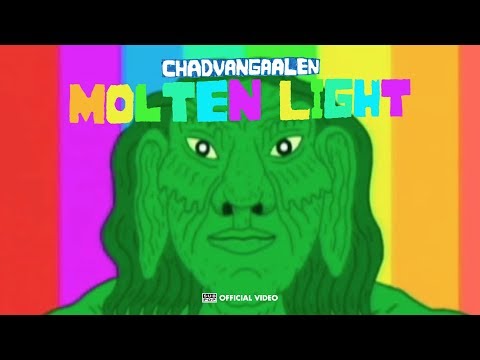 Tags: Chad VanGaalen, Soft Airplane, Sub Pop, TMNT Mask, Wayne Coyne
Posted by: Ryan Allen on August 21, 2008 at 10:04 am

Death Vessel, Nothing Is Precious Enough For Us (Sup Pop, 2008)
MP3: "Bruno's Torso"
Death Vessel is the alter-ego/one-man-band-with-several-rotating-players moniker of Providence singer songwriter Joel Thilbodeau. With a voice that is equal parts Elliott Smith and Georgia Hubley of Yo La Tengo, Death Vessel's second album Nothing Is Precious Enough For Us is a journey of earnest, arresting, folk tales with an abstract bent. His high (and by most standards decidedly feminine) voice is frequently the focus of discussion, but his songs are what really deserve the spotlight. The album has a classic around-the-campfire feel — warm, inviting and immediately catchy. The instrumentation and arrangements lean toward folk and old, old country, but come off as something new entirely. Mr. Thilbodeau's subject matter seems at once mysterious and familiar, like wandering into an antique store on Mars and finding the same dining set your grandmother used to have but in neon-blue. On "Obadiah In Oblivion" he sings, "In the dark he whistled over and over, aglow with solar powered sustain." By the end of tune it's clear what feeling "aglow with solar powered sustain" feels like. It feels like discovery and it is, indeed, precious enough. — Laura Witkowski
Death Vessel will be kicking off their record release tour in Detroit on August 29th @ the Magic Stick.
Tags: Death Vessel, Elliott Smith, Georgia Hubley, Joel Thilbodeau, Nothing Is Precious Enough For Us, Sub Pop, Yo La Tengo
Posted by: Ryan Allen on August 7, 2008 at 1:00 pm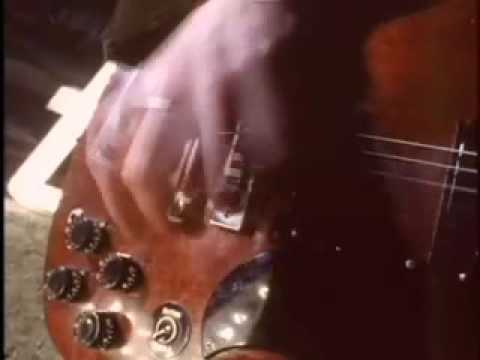 Love Battery, "Fuzz Factory" (Atlas Records, 1995)
For every Nirvana and Pearl Jam, there's a Tad and Earth — Seattle grunge-era bands that just didn't quite burst onto the mainstream like they could have, and probably should have. Go ahead and add psychedelic fuzz-pop quartet Love Battery to that list. Formed in the late 1980s, and named after a Buzzcocks tune, Love Battery were somewhat of a different breed than most of the Seattle bands of the day, digging more on swirling guitars and saccharine melodies than the sludgy metallic tones that characterized contemporaries like Soundgarden and Mudhoney. The band did, however, share one thing in common with their grunge-buddies: Previously signed to Sub Pop, come 1994, they were snatched up by then major label Atlas records for their album Straight Freak Ticket, and, well…have you ever even heard of Love Battery before? Yeah, we thought not. Regardless, this song and video is from that post-Sub Pop time period, and you can hear their attempts at writing an actual single; except, whereas most bands start to stink once major labels get their paws all over them, this song is actually really good, and the video pre-dates Fear And Loathing in Las Vegas by a couple of years. More proof that the best ones are always ahead of their time. — Ryan Allen
Tags: Earth, Fuzz Factory, Love Battery, Mudhoney, Nirvana, Pearl Jam, Soundgarden, Straight Freak Ticket, Sub Pop, Tad
Posted by: Ryan Allen on August 5, 2008 at 10:58 am

Oxford Collapse, Bits (Sub Pop, 2008)
MP3: "The Birthday Wars"
If your band plays enthusiastic, sloppy jangle rock, that enthusiasm best stem from the admiration you have from those who sloppily jangled before you.  Brooklyn's Oxford Collapse is fully aware of this principle and takes it to heart. On Bits, their fourth full length (and second for Sub Pop), they tear their way through a 38-minute blend of the catchy, unaffected indie-rock of yore, while putting their own spin on the sound. There are lots of bands out there copping the style of 80s and 90s college rock, but not that many who have a deep enough knowledge — not to mention the hooks and the zeal — to do so without sounding derivative.  Oxford Collapse does, and this makes Bits a fun and inspiring listen. Sure you'll be reminded to rediscover some old indie favorites, but you'll also find Oxford Collapse's Bits, easily fits in the crate between your Minutemen and Portastatic records like it always lived there. — Laura Witkowski
Tags: Bits, Minutemen, Oxford Collapse, Sub Pop, The Birthday Wars
Posted by: Ryan Allen on July 29, 2008 at 3:15 pm
If you were a fan of Sub Pop, Canadian rock music, Sonic Youth, or lo-fi albums that sounded like they were recorded with a four-track held together by some rubber bands and a couple of pipe-cleaners, then 90s-alt-punk band Eric's Trip should not be unfamiliar to you. If you were busy listening to Smashmouth and Sugar Ray, however, let's get you up to speed: Formed in 1990 in Moncton, New Brunswick, Canada, Eric's Trip (who took their moniker from the Sonic Youth song of the same name) flourished under a haze of purple and blue colored lo-fi fuzz, and — like a lot of bands in the 90s — released tons of records, singles, and EPs for the likes of Sub Pop, Sonic Unyon, and Sloan's Murderecords. What set them apart from the pack of plastic-y alternative bands aiming for buzz-bin gold, however, was their attempt to combine punk and metal's scuzzy sludge with harmonizing male and female voices that sounded as sweet and precious as a newborn baby. Plus, the band didn't need the hi-fi gloss; songs like "In The Garage," "View Master" and "Girlfriend" — and classic albums like Love Tara, Forever Again, and Purple Blue — stood on their own without some Butch Vig-type mucking things up with a professional sheen. If you ask us, all these new bands now championing the lo-fi aesthetic — including No Age, the Thermals, and Times New Viking, to name but a few — would be nowhere without the influence of the almighty Eric's Read more
Tags: Eric's Trip, Julie Doiron, Rick White, Sub Pop, Video Show
Posted by: Ryan Allen on July 28, 2008 at 1:00 pm

CSS, Donkey (Sup Pop, 2008)
MP3: "Rat Is Dead (Rage)"
After a whirlwind of touring, partying and fame CSS — everybody's favorite Brazilian art-punk collective — is back with Donkey the follow up to their self-titled 2006 debut. Donkey is fun, brash, and dirty — but a little slicker than its predecessor and with a little more maturity thrown in. But not too much maturity. Even an emotionally heavy song like "Left Behind" recommends jumping onto tables and dancing your ass off until you die as a solid plan for quelling the nightmares of heartbreak.
Guitar plays a much more front and center role on Donkey, which sometimes works well, and other times sounds too polished and leaves a few tracks sounding one step away from an Avril Lavigne song. The finest moments on the album come when the band embraces their fun, beat-heavy side. The album opener, "Jager Yoga," is the strongest track, a fast paced electric stomper that implores the listener to "live your life John Waters' way" and cautions you not to "mess my holiday." The perfect warning from CCS — a band that is at its best when partying is their most serious priority. — Laura Witkowski
Tags: Avril Lavigne, Brazil, CSS, Donkey, Jager Yoga, John Waters, Sub Pop
Posted by: Johnny Loftus on July 10, 2008 at 11:00 am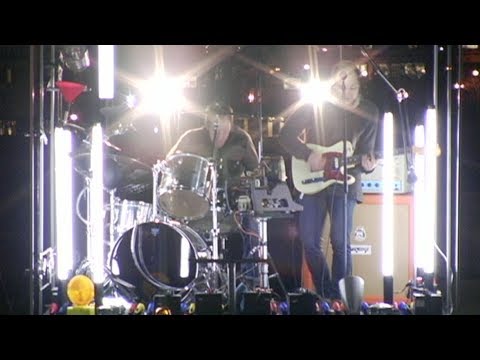 Helio Sequence, "Keep Your Eyes Ahead" (Sub Pop, 2008)
Helio Sequence don't get enough credit. These dudes have been making solidly melodic and even experimental indie rock four five albums now, and they can play on a mobile stage all over the city of Portland way better than their competitors. That's just a fact, and this clip proves it. Light-up drum kit owns. — Johnny Loftus
Tags: Helio Sequence, Keep Your Eyes Ahead, Portland, Sub Pop
Posted by: Ryan Allen on July 3, 2008 at 5:00 pm
MP3:  "Frustration Rock"

Congrats: Detroit lo-fi punk stars Tyvek (did you catch them on MTV recently?) are set to join the Black Lips, Black Mountain, the Notwist, and more for the relaunch of Sub Pop's Singles Club this summer. Needless to say, Ben Blackwell is super excited about this. — Ryan Allen (Via Pitchfork)
Tags: Ben Blackwell, MTV, Singles Club, Sub Pop, Tyvek
Posted by: Johnny Loftus on June 4, 2008 at 9:00 am

Fleet Foxes, Fleet Foxes (Sub Pop, 2008)
Listen: "Meadowlarks"
[audio:http://www.detour-mag.com/audio/Meadowlarks.mp3]
Let's hear it for the voice. Fleet Foxes bring it back on their debut full-length for Sub Pop, way back, right to that sweet spot where the circle remains unbroken, and in those stands of Northern California Sequoias where the sunbeams are as wide as the trees themselves. In "White Winter Hymnal," the My Morning Jacket-ish "Ragged Wood," and the burnt sienna daydream of "Meadowlarks," it's Fleet Foxes' adoration for the human voice that shines through. Harmonies breathe like a bearded church choir in the country wind, Read more
Tags: Appalachia, Fleet Foxes, Meadowlarks, Sub Pop, White Winter Hymnal
Posted by: Johnny Loftus on June 3, 2008 at 11:00 am

Band of Horses, "No One's Gonna Love You" (Sub Pop, 2008)
The guitar line lingers like an endless fog, and the vocal is Band of Horses' typical sweetness and plaint, its indie sensibilities tempered with the set jaw and idealism of Neil Young. "No one's gonna love you…" goes Read more
Tags: Band of Horses, Neil Young, No One's Gonna Love You, Sub Pop