Posted by: detourmag on June 4, 2007 at 9:49 pm

Los Angeles is separated from the desert by a region called Inland Empire. Not coincidentally, David Lynch is separated from reality by the very same thing. In his twisty, real-unreal film of the same name, Lynch contemplates the landscape of Woman, contemplates the inland empire of the individual unconscious, and reveals (or obscures, depending on your susceptibility to headaches) the psychological terrain of filmmaking. It's a maze, and the walls are as tall as trees.
Posted by: detourmag on June 4, 2007 at 9:14 pm

BONDE DO ROLE, With Lasers (Domino, 2007)
Danca do Zumbi, motherfuckers. It's the title of the irresistible opener on With Lasers, the Domino debut of bratty Brazilian trio Bonde Do Role. But like the album in general, it's also the phrase that pays for the summer months, a catchall to serve as hello, goodbye, and hey, would you like to drink heavily and have air sex? "Danca," "Solta o Frango," "Gasolina," and "Divine Gosa" – these are instant/fleeting party jams, songs powered by bits gleefully scavenged from Miami booty music, oversexed ghettotech, and old Tone Loc cassettes, and led by the slaphappy chatting of young MCs Marina Ribatski and Pedro D'eyrot.
Posted by: detourmag on June 1, 2007 at 9:00 am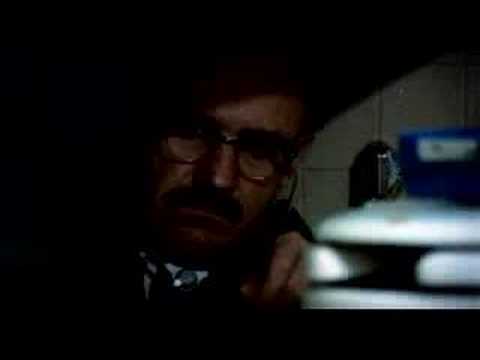 It opens with silence, only…not. There's something reverberating. A human voice? The scurrying feet of a ladybug, amplified 9,000 times? Unsettling. "This is a world of hidden mics and two-way mirrors." We meet the main character. The bugger. And even though this Conversation is dated, it isn't: the bugger has been replaced by bots, spiders, and Total Information Awareness. Lipstick cameras, pinhole …Continue Reading >>
Posted by: detourmag on June 1, 2007 at 8:57 am
This summer, Paramount Pictures wants to make money on both your inner and outer geek. You might gush online about Transformers, and search for post-modern meaning in its enormo-budget action scenes. But will you show up in the flesh to check out the latest in diesel-powered promo? It's the Sector 7 Mobile Command Unit, and it's being hauled to a theater parking lot near you. From the wowee zowee, vaguely incoherent press release:
"This special command unit is a high-tech, super-secret government agency, complete with an interactive experience of audio visual effects. 'Secret Agents' will be on-site to tour the public through the command unit to experience this once in a lifetime opportunity.
"It most certainly is not a refit big rig with Transformers branding messages inside.
What does the MCU look like? We tried to check out it out at Sectorseven.org, but our login failed because of an improper retinal scan. Fortunately, Detour was able to glean some straight talk on the command unit from a post on Seibertron.com, "the ultimate Transformers resource." "I dunno much about trucks," "skyoeent" wrote. "But it was a flat nose, like original Prime, but a longer cab, and black. It reminded me of Scourge or Nemesis Prime."
Nemesis Prime. We'd like to see a match in the UFC Octagon between him, Hittite-vanquishing Egyptian Pharaoh Ramessess II, and Chuck Liddell.
–Thomas Rooker White
www.sectorseven.org
Michigan dates:
Emagine Novi
44425 W. 12 Mile Rd.; Novi, MI 48337
Friday, June 8th
8am-12pm and 6pm-11pm
Showcase Cinema Ann Arbor
4100 Carpenter Rd.; Ypsilanti, MI 48197
Saturday, June 9th
3pm-10pm
Showcase Cinema Flint West
1591 South Graham Rd.; Flint, MI 48532
Sunday, June 10th
12pm-6pm
Posted by: detourmag on June 1, 2007 at 6:13 am

THE NATIONAL, Boxer (Beggars Banquet, 2007)
"I used to be carried in the arms of cheerleaders," Matt Berninger sang in "Mr. November," from The National's 2005 album Alligator. And it was a wonderful image, neatly summarizing both the anguished self-confidence issues detailed in the song and the Brooklyn-based quintet's ability to lend real texture to the worn corduroy of their contemporary indie rock. Types noticed. The buzz on Alligator evolved slowly but steadily, from the blogs to the stages of summer indie festivals, until it seemed like we actually had a keeper amongst the hundreds of instant indie flameouts. And that's rare in this minutes-ago age.
Posted by: detourmag on June 1, 2007 at 5:26 am

LARRY MURRAY, Sweet Country Suite (Fallout, 2007)
There's truck drivin' music – typified by the Dave Dudley honky-Tonka classics "Six Days on the Road" and "Rolaids, Doan's Pills, and Preparation H" – and then there's pickup truck drivin' music, which is more about the feel of things than logbooks or Freightliners. And the best parts of Sweet Country Suite, Larry Murray's 1970 solo record after leaving his psychedelic country band Hearts and Flowers, are perfect for pickup truck drivin'.
Posted by: detourmag on June 1, 2007 at 5:26 am

BETTY DAVIS, Betty Davis / They Say I'm Different (Light in the Attic, 2007)
With a righteous squeal and her towering boot heel on your neck she comes, this lava-blooded woman who tamed Miles Davis and turned soul into funk and vice versa. The testimonials you've read from the titans of musical industry? Those are true. Like the one from Miles where he describes Betty Davis, to whom he was married for a brief but mighty year, as "Prince, only as a woman." Or Ice Cube telling us that Betty was a "G for real."
Posted by: detourmag on June 1, 2007 at 5:05 am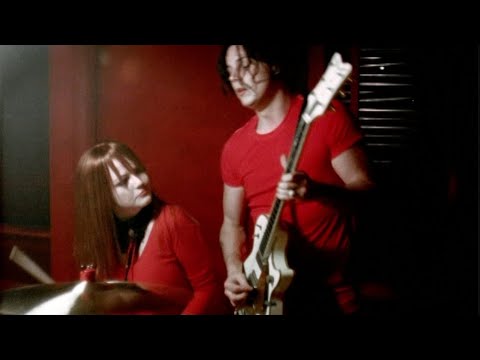 While the White Stripes' knack for writing jams is intact and growing stronger – "Icky Thump," another stinger, proves it – Jack and Meg White might as well start making movies full-time. They plop into Emmett and Brendan Malloy's direction for "Thump" that seamlessly. Look, a menacing suitcase. Then there's Jack and Meg, broadcasting from a cramped hangout in a KMart glitter red light district, and Meg's …Continue Reading >>
Posted by: detourmag on June 1, 2007 at 5:05 am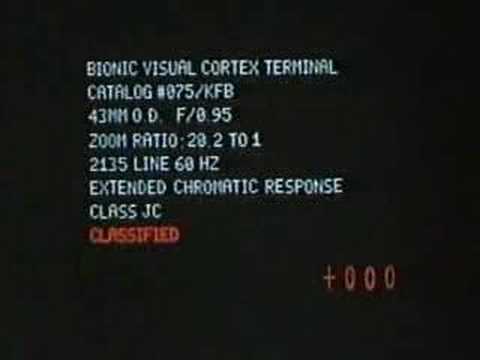 TV show intros are usually all about the good times. "The Six Million Dollar Man" says fuck that. Tension is hardwired into this sequence. Letters appear on screen like circuits being soldered methodically into a board. Radio squelch and technical chatter murmurs in the background. Hulks of analog equipment, a time-code silently pacing the action, and jargon pull-quotes like "We have separation." It's only 15 seconds in, and you're already shaking with …Continue Reading >>
Posted by: detourmag on June 1, 2007 at 4:59 am

The sea is angry, friends. Somehow, the most visible attempt at a fun-filled cinematic swashbuckler since the flawed genius of 1984's Ice Pirates has been left to the brand managers at Disney Pictures, and the result is a trilogy that lost whatever steam it managed to reverse-engineer from its theme park origins in the final moments of its first installment.