Posted by: Johnny Loftus on July 17, 2008 at 9:18 am


Estelle, "American Boy" (Homeschool, 2008)
When Estelle blew minds on "The Late Show With David Letterman" awhile back, the Kanye-nnoying part of this pretty amazing song was thankfully excised. "Don't like his baggy jeans but…" this girl's a hit. Imagine all the fun you're going to have to this song. — Thomas Rooker White
[tags]Estelle, American Boy, Homeschool, Late Show, David Letterman[/tags]
Tags: American Boy, David Letterman, Estelle, Homeschool, Late Show
Posted by: Johnny Loftus on July 16, 2008 at 4:00 pm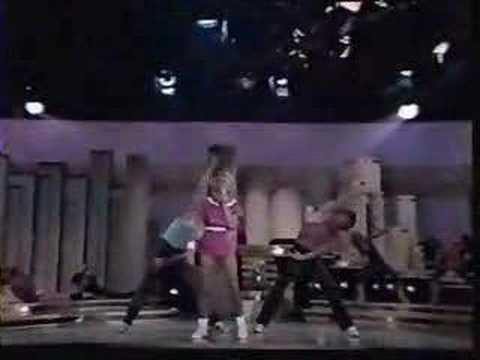 Olivia Newton-John, "Physical" (American TV, 1981)
To avoid controversy in the early 1980s, all you had to do was shift the focus of your little sex pop song to the bright synthetics, bunchy leg warmers, and happy-go-lucky headbands of the burgeoning workout movement. That's what Olivia Newton-John did, as she displays on this episode of "Solid Gold." Not only did the marketing gag guarantee multiplatinum rack-ups of the Physical album, but Newton-John was now a part of a movement. If she was still releasing music in the mid-1990s, she would've found a way to do a swing music album. — Johnny Loftus
Tags: Olivia Newton-John, Physical, Solid Gold, swing music
Posted by: Johnny Loftus on July 16, 2008 at 2:00 pm

Silje Nes, Ames Room (Fat Cat, 2008)
MP3: "Drown"
Her label relates that Ames Room, the full-length debut of Bergen, Norway's Silje Nes, was recorded at home. Really? She must have easily-roused neighbors, because from the tranquil clicks and throaty whispers of opener "Over All" to the comparatively shouty mood-pop of "Recurring Dream," this record conducts itself with the carefulness and muffled volume of someone hiding from the authorities.
The frequent bits of negative space and numerous loops and overdubs on Ames actually help Nes's cone of silence recording technique, as they lend at least some weight to her tiny vocal presence. But something like "Shapes, Electric" helps too, with its cracked and spluttered electronic explorations backing up the layers of Silje that form its central melody. "Magnetic Moments of Spinning Objects" is another highlight — there's some human laughter in there, and a music box effect, and creaking doors, and maybe a dehumidifier on the fritz. It's the kitchen sink backing up the quietest repetitive keyboard lilt on top, so if you've ever fallen for the gentle melodies, flighty instrumental fancy, and sense of solitude in music coming out of the Nordic countries, you better make room for Silje Nes. Don't worry, she won't make very much noise. — Johnny Loftus
Tags: Ames Room, Bergen, Fat Cat, Magnetic Moments of Spinning Objects, Norway, Over All, Silje Nes
Posted by: Ryan Allen on July 16, 2008 at 1:00 pm

Loxsly, Flashlights (Self-Released, 2008)
MP3: "Speckled Eggs"
Austin's Loxsly aren't out to rewrite the book on pop with their recent Flashlights EP. The genre-busting indie-orchestras that have appeared more and more frequently over the past few years have left many bands questioning if two sousaphones is enough, or pondering how to squeeze in more hurdy-gurdy (Man Man, anyone?). By comparison, Loxsly — following up 2006's cheap-keyboard infested Maps and Organs — appears like a fairly conventional rock band. Their sound hearkens back to a time when the indie rock was still just a little alt., and even their relative quirkiness is quaintly familiar.
The immediate reference point is the Eels, in no small part because Loxsly's singer Cody Ground delivers melodies with the same frog-in-the-throat, deadpan delivery of Mark Oliver Everett. That the first song on the EP is entitled "Lamprey Eels" either indicates they've heard this line of thinking before, or that somehow news of Mr. E hasn't made it down to Austin just yet. Obvious comparison's aside, what's undeniable across the short four song set is that each is a well crafted exercise — the vintage keys, dark ambiance, and distant guitars sound like they could be borrowed from a lost "Twin Peaks" soundtrack. But like most every element here, they work in support of clever melodies and song craft.
Maybe that seems like it should be the bare minimum for any recording: Good songs. Good arrangements. Good performances. But far too often, bands — even ones with some obvious talent — seem to be easily distracted by the premise of putting together a record. Loxsly has clearly avoided that pitfall with the here-then-it's-gone Flashlights. Beyond that, we could come up with far worse strategies for up-and-coming bands than, "Give them four songs and leave them wanting more." Guess it worked, because we do. — Paul Serilla
Tags: Eels, Flashlights, Loxsly, Speckled Eggs
Posted by: Johnny Loftus on July 16, 2008 at 11:00 am
Moby, "Disco Lies" (Mute, 2008)
Is this what the feverish murder dreams of vegans look like? One lone chick escapes death by foodstuff, grows up to be bird pimpin', only to stumble upon the suspect street food joint that totally ate his brethren for lunch. And then it really gets nuts. Feathers fly through a chase scene, and in the meantime the Mobes' crystalline stab at early to mid-1980s disco/freestyle soundtracks the shit. And in the end, it's like the clip for Daft Punk's "Da Funk" meets Death Wish. — Johnny Loftus
Tags: Da Funk, Daft Punk, Death Wish, Disco Lies, Moby, Mute
Posted by: Ryan Allen on July 16, 2008 at 9:00 am

Tilly and the Wall, o (Team Love Records, 2008)
MP3: "Pot Kettle Black"
Remember when Jewel went slut-pop? Imagine Omaha's Tilly and the Wall heading in the same direction, but not having to sell their soul in order to do so. Let us explain: Opener "Tall Tall Grass" be-bops its way in typical Tilly fashion — it's twee, it's poppy, and it sounds like another Omaha band with too much hype but not a whole lot of delivery (hey, take your pick). But as the album quickly progresses, old fans are in for a bit of a surprise, as the rest of the album switches things up to show that even twee-kitties like Tilly and the Wall like a little electro in their Meow Mix. Their classic glee-pop sound is still there, but o (yep, that's the title) offers more electronic musings and heavier hooks this time around — and just like Jewel's 2003 dance-pop head-scratcher 0304, the band ditches some of those acoustic guitars and over-earnestness for something a bit more new-wave and slick. Indeed, while a nice novelty, it seems band may have discovered that the tap-shoes-as-percussion thing that put them on the map may have not be the only trick's up their sleeve (or pant leg, as it were). o's forays into more polished terrain shows that they're capable of being a group of songwriters and performers, not just a boring mess of glitter, rainbows, and Gene Kelly clickity-clack. Stand-out track "Pot Kettle Black" is a happy-go-lucky "fuck you" anthem (and also a Wilco song, right?), possibly aimed at everyone who thought they were the one-dimensional group they seemed to be over the course of their past two full-lengths; we guess touring the world with dirt-bag dance phenoms CSS most likely do that to you. Next up: Judges on an awful "American Idol" for country fans and dating professional bull riders? Doubtful. But it's fun to hear them mess with the formula, even if just for a little bit. Tap on, dudes. — Adam O'Connor
Tags: American Idol, Gene Kelly, Jewel, o, Pot Kettle Black, Tilly and the Wall, Wilco
Posted by: Martin Stett on July 16, 2008 at 1:42 am
via best of craigslist:
I'd like to start this off by saying one thing: IF YOU DON'T LIKE GUITAR, IF YOU HAVE A FAMILY HISTORY OF CARDIAC INFIRMITY, OR IF YOU ARE IN ANY WAY OF A WEAK DISPOSITION, HIT THE BACK BUTTON RIGHT AWAY.
But who doesn't like guitar, right? I don't think you understand. Jimi Hendrix played guitar. Groucho Marx played guitar. I think Winston Churchill might have played guitar. What I play is something different.
Picture a Verdi opera: 3 hours of music, some of beautiful and ennobling, at times piquant and subtle, other times dramatic and inspiring. Take those three hours of music, those thousands of musical notes, and compress them into 4 measures of incomprehensible speed, delivered with earth-shaking finesse and a raucous disregard for any physiological limit to human auditory perception. I cannot stress this enough: I will play guitar so fast your face will melt.
…Continue Reading >>
Posted by: Johnny Loftus on July 15, 2008 at 1:00 pm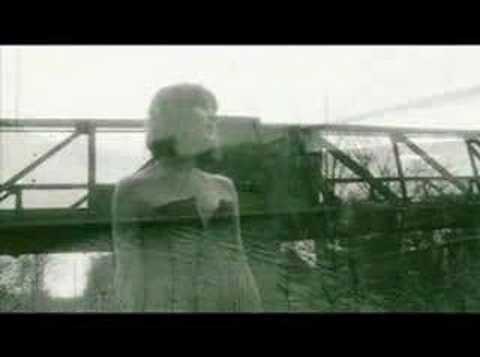 Kings Have Long Arms, "Big Umbrella" (Domino, 2008)
As Candie Payne strolls through the rowhouses, this clip for Kings Have Long Arms' "Big Umbrella" really starts to feel like 1970s British television, the sort of light comedy with a bit of the madcap thrown in that, here in America anyway, you'd see on late-night PBS. And hope for boobs. Then it goes color, and cartoony, and it gets into some Monty Python shizz. Not a bad song, either, though it is sort of pleasantly boring. You can always change the channel. — Johnny Loftus
Tags: Big Umbrella, Candie Payne, Domino, Kings Have Long Arms, Monty Python, PBS
Posted by: Johnny Loftus on July 15, 2008 at 11:24 am
The Corrections, "Barcode" (EMI, 2008)
This is the video for the Corrections' debut single "Barcode," from their full-length Repeat After Me. The band have repeated after plenty of types with this — you've heard that spiny guitar line before. That's probably OK though, in general. Nothing's new anymore. But even though it's cool when the band's vocalist starts to be attacked by a flurry of chalk streaks midway through the clip, the sense here is that "Barcode" belongs in that early to mid-1990s "120 Minutes" zone, when MTV's alternative warhorse was stocking its waters with so many soundalikes, it contributed to the final saturation of a market. Everything's cyclical, just as nothing's new, and even though we don't want to blame one band for anything, it's difficult to imagine the Corrections really killing this live. They're a more earnest Interpol, maybe. But Interpol isn't much of anything anymore, either. — Johnny Loftus
Tags: 120 Minutes Repeat After Me, Barcode, EMI, Interpol, The Corrections
Posted by: Johnny Loftus on July 14, 2008 at 4:09 pm

Van Halen, "Hot for Teacher" (Warner, 1984)
Detour is too busy redesigning its Twitter page to study the why's and how's of it, but there's a real problem in this country with teachers "having their way with" their students. It's part of a larger social trend, to be sure. But rather than theorize, or even trot out a few experts to spout their theories, most news outlets just use a reference to this, the iconic 1984 single from Van Halen. Every joke, every shot, every Diamond Dave "WHOOOAAA" – it's burned in the brains of those who lived through it, or even better, grew up with it. It didn't make us hot for our teachers in real life, because we went to school when the instructors were either old or nuns. – Thomas Rooker White
Tags: 1984, Diamond Dave, Hot for Teacher, Van Halen