Posted by: Ryan Allen on November 20, 2008 at 1:11 pm
As per usual, there's a lot of rad shit going on tonight in the D (and elsewhere), from Javelins playing for FREE at the WAB (early show, doors are at 7:30), to another mothafuckin' FREE show starring one of the most badass noise-pop bands to ever exist ever — Parts and Labor — at PJ's Lager House.
Free is cool and all, but let's not forget that sometimes it actually feels good to pay 5 bucks to see a show — especially when said show is being delivered by Knoxville, Tennessee's Royal Bangs (that five spot, hopefully, will go straight to them). Maybe you saw them open for the Black Keys not too long ago at the Royal Oak Music Theatre? No? That show was too expensive? You liked them better when they played at the Lager House?
Either way, 5 bucks isn't too much to ask, considering how goddamn excellent Royal Bangs are, and how addictive their new album We Breed Champions (out on Black Keys drummer Pat Carney's Audio Eagle label) is. If you're not familiar, think Broken Social Scene-esque progressive pop with a dose of Warp Records-ish electronica, rounded out with a sudsy beer-rock vibe ala the Replacements and Crazyhorse. We know, it sounds like it totally isn't going to work, but it totally does. It's loose, it's adventurous, and it's hooky in all the right spots.
Don't take our word for it, though. Watch some clips, and decide for yourself. Total weirdos Benny Stoofy opens the night. — Ryan Allen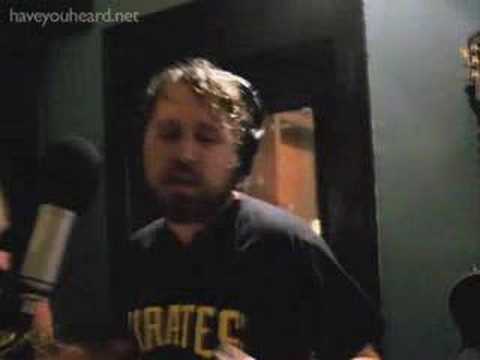 Tags: Audio Eagle, Black Keys, Corktown Tavern, Pat Carney, Royal Bangs
Posted by: Elle Sawa on November 18, 2008 at 11:57 am

I ventured out to Pontiac last Thursday to see Deerhunter, whose newest release Microcastle is nothing short of amazing. First up was Disappears, who sounded like Ikara Colt if they were a shoegazer band. It was good, but slightly underwhelming. Hailing from the "blue state of Ohio," Times New Viking took the stage by storm, reminding us that we were at a live show and that I should probably not fall asleep on my date. Although TNV's albums are considered lo-fi, their set was anything but. I expected my eardrums to be pierced by feedback, but I was pleasantly disappointed. By the time Deerhunter got onstage, The Crofoot was packed. Bradford Cox noted that Michigan was up to this point, the best stop on their tour. I'm thinking he says that in every city. Cox asked people to throw things on stage at him, while the bass player humbly begged for a cigarette, and got one (and a hat!). Awesomeness.
— Elle Sawa
p.s. did anyone get pics of this show? send some our way…
Tags: Bradford Cox, Deerhunter, Disappears, Times New Viking
Posted by: Anthony Morrow on November 15, 2008 at 11:28 am
Monday night shows in the D are tough. Combine that with a shitty economy and chilly temps and you get a quarter-filled Stick regardless of a stellar lineup. Didn't matter though; each act swung for the fences but we couldn't help but wonder what this would've been like in the cozy confines of the Garden Bowl. The evening started out with Ann Arbor's Charlie Slick and co. playing a glittery, confetti-filled set, warming up the crowd and perhaps pissing off the people at the Magic Stick who have to sweep after shows. Best Fwends left me talking with a bit of a speech impediment, not only because of their name but because I got smacked in the mouth with an inflatable gargoyle. They reminded me of Champions of Breakfast, minus the ridiculous Read more
Tags: Best Fwends, Champions of Breakfast, Charlie Slick, Matt and Kim
Posted by: detourmag on November 13, 2008 at 11:50 am
We made it out to Girl Talk on Tuesday but found ourselves having a sweaty make-out session with some chick from Waterford in the balcony through most of the set so we don't really have a solid review of the show. But one dude did sent this in (he actually commented but did so on an earlier Girl Talk show review from last year). Sounds like he would've rather hung out with me and my gal in the balcony…
From "Matt":
"This show sucked! Kidtronic sounded like a bunch of 15 year olds screaming into their dad's microphone about being wasted and having fun. They sucked. The Death Set was the best act all night. Kinda a Sum 41 with an electronic back. This was the only band that had instruments. They were fast and keep my head moving. They were OK. Girl Talk sucked the worse. I barly recognized anything that was played. The genius of Greg's style is the multiple samples that keeps you rattling off the original artist one after the other. That was absent all night. The set consist of "boom, boom, boom" for a minute long, one random sample, back to 'Boom, Boom, Boom.' He was completely unprepared and seemed totally lost all night. I was thoroghly disappointed."
Were you there? Do you agree? Are you that chick from Waterford?
Tags: CX Kidtronik, Death Set, Girl Talk
Posted by: detourmag on November 11, 2008 at 1:05 pm
Read more
Tags: All Smiles, Conor Oberst, Matt Focht Band
Posted by: detourmag on November 7, 2008 at 12:13 pm
Finally. The Detroit answer to the Baltimore Round Robin. Only it's all acoustic. And the artists are playing on a stage, not in "the round." Whatevs. It's definitely the place to be tonight and Jay will be dressed up as Dan Deacon doing shots of whatever you hand him. Beware, this is what happens after the fifth shot of Apple Pucker…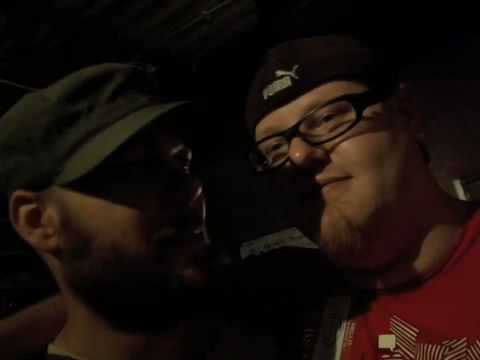 Posted by: Ryan Allen on November 6, 2008 at 10:00 am
The Sea and Cake, Car Alarm (Thrill Jockey)
MP3: "Weekend"
Not really famous for straying the course, Car Alarm is an album that you would expect to come from Chicago's the Sea and Cake. If you're into the band, then odds are you know exactly what to expect, and you will dig it. And why wouldn't you? All the key elements have been assembled for a typically great Sea and Cake record: Sam Prekop's smooth, breathy vocals, Eric Claridge's impressive and tight bass playing, John McEntire's jazzy and precise drumming and the jangly guitars of Prekop and Archer Prewitt. Like all their records, it is a combination of indie rock, pop, jazz and tropicalia. It is the obvious next step the band could have taken after 2007's awesomely poppy Everybody, with a very subtle return to some of the electronic sounds of the previous few records (check "Weekend" for some oscillating keyboard work that makes us yearn for some of the blippity-bloop jams from 1997's The Fawn).
After almost 16 years worth of stellar, reliable releases, Car Alarm mostly sticks to the same strategy the band always has. But, we're huge fans, so we couldn't care less. Never change, boys. — Aaron Quillen
Tags: Amercher Prewitt, Car Alarm, Eric Claridge, John McEntire, Sma Prekop, The Fawn, The Sea and Cake, Thrill Jockey, Weekend
Posted by: detourmag on November 5, 2008 at 12:05 pm
Child Bite, "Barracuda Mouth" (Suburban Sprawl Music, 2008)
Tags: Barraduda Mouth, Child Bite, Sarah Palin
Posted by: Ryan Allen on October 30, 2008 at 12:34 pm
Sebastien Grainger and the Mountains, S/T (Saddle Creek Records, 2008)
MP3: "I Hate My Friends"
If somebody slipped us this new Sebastien Grainger and the Mountains album with a homemade cover on it saying "New Killers Album Inside!," we'd probably totally believe it upon first listen to lead track "Love Can Be So Mean." It's all there: the synthy undertones, the double-time on the hi-hat drumming, the BIG TIME guitar riffs, the overwrought, dramatic singing. All that's missing are some lines about Las Vegas casinos and a jacket with bird feathers on the lapel.
Thing is, we've heard some of the new Killers album. And, you know, it's not that bad or whatever (although that "are we human, or are we dancers" line is pretty awful), but, it's still the Killers: a band so un-punk and prissy that it's almost impossible to Read more
Tags: American Names, Brandon Flowers, DFA 1979, Saddle Creek Records, Sebastian Grainger and the Mountains, The Killers
Posted by: Ryan Allen on October 29, 2008 at 12:50 pm
Deerhunter, Mircocastle (Kranky Records, 2008)
It's bizarre to review an album that has been leaked for what seems like an eternity now, and one that has been available on iTunes, even, for at least a few months. But when you craft something as monumental and mesmerizing as Deerhunter's Microcastle, it's hard to just ignore it as if it's old news.
Certainly, by now, we're all pretty familiar with Deerhunter's story: Lead singer and resident minor-celebrity Bradford Cox is a lanky, humorous, effeminate, outspoken, blog-addicted, songwriting machine. Besides his well-received output with Deerhunter (including the much hyped Cryptograms and Fluorescent Grey EP), he has pumped out loads of stuff under his own Atlas Sound moniker, including the material released on last year's Let The Blind Lead Those Who Can See But Cannot Feel, and the musical treats he consistently Read more
Tags: Atlas Sound, Bradford Cox, Cryptograms, Deerhunter, Fluorescent Grey, Let The Blind Lead Those Who Can See But Cannot Feel, Microcastle