Posted by: Ryan Allen on September 15, 2008 at 10:00 am
Damien Jurado, Caught In the Trees (Secretly Canadian, 2008)
MP3: "Dimes"
For his eighth album, Seattle's Damien Juardo has gone from a solo artist to being a band. This is made clear in the "About Me" section of the blog I Am Caught In The Trees which states: "Damien Jurado is a band. This is our blog. Secretly Canadian puts out our songs. We love cooking." His hauntingly beautiful confessional sound is now rounded out by the addition of band mates Jenna Conrad and Eric Fisher. Interestingly enough they come on board for Jurado's most lyrically personal record to date. Best known for his largely fictional, yet seemingly personal narrative accounts of love and loss, this time around Jurado's narratives really are glimpses into his psyche. "The floodgates are open and you'll see me running back," he sings on "Dimes." Alongside a wash of strings, driving snare and lush piano, it seems like he's talking about his own reluctance to be so personal. Throughout the album Jenna Conrad's background vocals and harmonies add a beautiful contrast to Jurado's starkness and when together they sing, "I'll be sailing on your deep blue eyes," it's audible proof that regardless of the vulnerability, he's clearly no longer sailing alone. — Laura Witkowski
Tags: Caught in the Trees, Damien Jurado, Dimes, Secretly Canadian
Posted by: Ryan Allen on September 12, 2008 at 5:31 pm
This Saturday at the Lager House — oops, our bad…PJ's Lager House —  is going to feel a little bit like 1999, and a little bit like 2008, all rolled into one rippin' night. Why, you say? Well, Detroit rock heavyweights the Hentchmen, the Muldoons, and garage rock newbies the Dial Tones are all releasing hot slabs of vinyl on the same night, courtesy of Bellache Records!
Now, we all know Hentch and the Muldoons have more than a few releases under their belts, but this evening will bring the very first offering from the Dial Tones. The 6-song debut EP comes correct via 33 RPM 7″, which is totally badass, but if you're all new-school and don't have a record player for some stupid reason, we're going to do ya'll a favor and give you the A-Side to what the Dial Tones like to call The Hot Dogs! EP. Eat 'em up!
MP3: "Lost Love"
MP3: "Numb"
MP3: "Ghetto Bird"
— Ryan Allen
Tags: Ghetto Bird, Lost Love, Numb, The Dial Tones, The Hentchmen, The Hot Dogs! EP, The Lager House, The Muldoons
Posted by: Ryan Allen on September 12, 2008 at 12:00 pm
Remember that scene in Dig when the Brian Jonestown Massacre's Anton Newcombe kicks that dude in the head? Well it's entirely possible that some of the members of Spindrift — who play Saturday, September 13th at the Northern Lights Lounge in Detroit — were there to witness that type of insanity.
You see, Spindrift feature members of the BJM, as well as peeps from the Warlocks, so you know you're going to be in for some drug-induced, psychedelic, freaky pop music. And if the fact that their new album, The West, is on the Dandy Warhols' Beat the World label gets you excited, or if the knowledge that one of their songs will be featured in Quentin Tarantino's Hell Ride tickles your fancy…well, we're pretty sure we know where you're going to be on Saturday night. Friends of Dennis Wilson and Bird Dogs are also on the bill. — Ryan Allen
Tags: Bird Dogs, Brian Jonestown Massacre, Dandy Warhols, Friends of Dennis Wilson, Spindrift, The Warlocks, The West
Posted by: Ryan Allen on September 12, 2008 at 10:52 am
Okkervil River, The Stand Ins (Jagjaguwar, 2008)
MP3: "Lost Coastlines"
Offered as a sequel to 2007's The Stage Names, Okkervil River's fifth full length album The Stand Ins further mines the subject matter of its predecessor: the trials and tribulations of life on the stage. Although thematically meshed with The Stage Names, The Stand Ins works on its own to further showcase one of indie rock's top lyricists. Will Sheff is at his best when interweaving inner-dialogue with a well-set scene, and the subject matter herein should be something he knows a thing or two about. The album opens with "Lost Coastlines," a duet between Sheff and his recently departed band mate Jonathan Meiburg. The parting was amicable, but the deeper anxiety is apparent throughout the song's unfolding ("Sit down on the prow to wave 'bye,' because there might not be another stop farther on the line"). The behind-the-scenes uncertainty and underdog status of The Stand Ins' main players pulls you in with a literary intensity that few songwriters can muster. Combined with well-crafted melodies, forward propulsion and driving builds, the music keeps up with and perfectly compliments each story line. Despite the lack of any showstoppers like The Stage Names' opener, "Our Life Is Not A Movie Or Maybe," The Stand Ins sneaks its way into your consciousness. And when Sheff sings, "I've got my ear against the screen. I feel your feelings crackling through every single inch of me. I'm going to make you mean it" it's clear that he can, and even clearer that you will. — Laura Witkowski
Tags: Jagjaguwar, Okkervil River, The Stage Names, The Stand Ins, Will Sheff
Posted by: Anthony Morrow on September 11, 2008 at 12:25 pm

This song reminds me of summer 2000 when at least three of my friends had younger sisters who were fucking guys from the Suicide Machines. Oh, and it also reminds me that this band was friggin' roids and we should reunite them for our next festival. You down? Tell Royce every time you attend a show at the Stick to make it happen. And also tell him to turn that shit down; Jimmy Fallon's ears are still ringing from the Go! Team show.
— Harry Caul
Tags: Magic Stick, Royce, Suicide Machines
Posted by: Ryan Allen on September 11, 2008 at 10:09 am
Chad VanGaalen, Soft Airplane (Sup Pop, 2008)
MP3: "Willow Tree"
Calgary's Chad VanGaalen is one of those prolific artists who crosses mediums and creates for the sake of creating. Whether it's painting, doing animation, or writing and recording as a one-man indie music machine, chances are he's working on something at any given moment. Soft Airplane, his third full length, is an array of styles and ideas that range from haunting folkie acoustic numbers like the opener "Willow Tree" to catchy guitar driven songs like, "Bare Feet On Wet Griptape" with some Casio pseudo-dance stuff like "TMNT Mask." His music is reminiscent of Wayne Coyne if he wrote like a paranoid recluse and Joseph Arthur if he wasn't such a pretentious dick. Despite the variation, the whole of Soft Airplane is a solid success. VanGaalen also did all the artwork for the album and, in the liner notes, gives a nod to "the financial support of the government of Canada," a country that apparently has a music fund to help out native musical talent. Soft Airplane is evidence of governmental appropriations well spent. — Laura Witkowski
Bonus: The weird-as-fuck animated video for "Molten Light"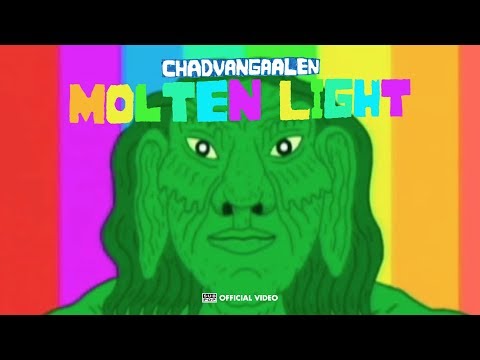 Tags: Chad VanGaalen, Soft Airplane, Sub Pop, TMNT Mask, Wayne Coyne
Posted by: Ryan Allen on September 10, 2008 at 10:00 am
The Shaky Hands, Lunglight (Kill Rock Stars/Holocene Music, 2008)
MP3: "We Are Young"
It was only last year that the Shaky Hands released their debut album and became Portland indie-darlings. Phrases like, "jangle pop" and "summertime music" were thrown around, affirmative nods were sent their way, and many a "you've got to see these guys live" blog entries were written. Now just one year later, the band is back with Lunglight — an album that shows the 2007 buzz was on target. But the Shaky Hands have added an edge and a weight to their sound that is highlighted on their second offering. Sure this is music that jangles, but it's also jagged and jarring in all the right places. Bands like Vampire Weekend and Clap Your Hands Say Yeah have a similar style and early buzz story, but both have the relatively harmless bite of a newborn tiger. Time will tell, but the Shaky Hands may very well be the momma tiger that lunges and rips out your jugular as you're coo cooing over her unattended cub. "When your shots ring loud, it's just a sound 'cause we took your bullets out," front man Nick Delffs sings on album opener "A New Parade," but he's not singing about his band's sound. The Shaky Hands are fully loaded and the safety is off. — Laura Witkowski
Tags: Clap Your Hands Say Yeah, Kill Rock Stars, Lunglight, The Shaky Hands, Vampire Weekend
Posted by: Ryan Allen on September 9, 2008 at 2:00 pm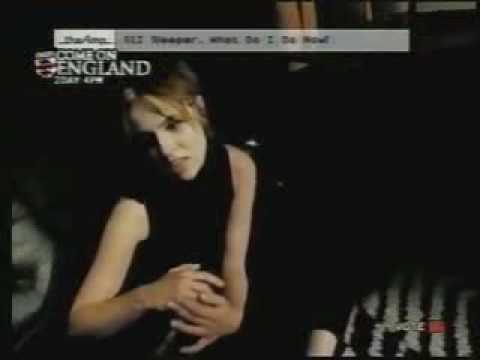 Sleeper, "What Do I Do Now?" (1996, Arista)
Quite possibly one of the most underrated Brit-pop bands around in the 1990s, Sleeper had a glimmer of a chance at stardom during the highly-covered "Battle of Brit-pop" between Oasis and Blur. Louise Wener, the sugary sweet, impeccably pop-savvy front woman and the gang (referred to jokingly as the "Sleeperblokes") snuck into the top 10 of the UK singles chart twice in 1996, while everyone else was too busy slamming each other in the press. Unfortunately, Sleeper broke up in 1998, leaving us with only three albums to obsess over, and a greatest hits album in 2007. Lucky for us, videos of some of their power pop gems are still floating around the Internetz — including "What Do I Do Now," a synthy nugget of modern rock that is like the perfect amalgam of Pulp's glammy sneer and Elastica's jangly femme-pop. — Elle Sawa
Tags: Blur, Brit-pop, Nice Guy Eddie, Oasis, Sleeper, Sleeperblokes, The It Girl, What Do I Do Now?
Posted by: Ryan Allen on September 9, 2008 at 12:10 pm
The New Year, The New Year (Touch & Go, 2008)
"I can't remember why it felt so good when you and I made our plans to get away. It's not like it's some kind of great escape when you only manage not to suffocate." Matt and Bubba Kadane sure know how to take your inner thoughts and craft them into subtle and emotive songs. They create the type of music that connects with the fears and concerns most listeners are too self-conscious to mention to even their closest confidants for fear of coming off as too needy, or (even worse) turning out to be just as boring and neurotic as everybody else. After the break up of the much beloved Bedhead in 1998, the brothers regrouped and started the New Year. Though a new band, their signature style remained intact — no frills, subtle and building songs with plainly sung vocals that suggest personal doses of both hope and frustration. This self-titled release is only their third since their debut album in 2001. But it is worth the wait. The album opener "Folios" starts off with a simple guitar strum that slowly builds and quietly grows in intensity. The vocals don't even kick in until almost the four-minute mark, and when Matt Kadane sings the final lines, "I don't think the good years I've got can wait. So what are we staying for?" it'll feel like an unexpected punch in the chest and you'll marvel at the time you've wasted by not listening to these guys sooner. — Laura Witkowski
Tags: Bedhead, Bubba Kadane, Matt Kadane, Slow Core, The Company I Can Get, The New Year, Touch and Go
Posted by: Ryan Allen on September 4, 2008 at 10:52 am
The Music Tapes, Music Tapes for Clouds and Tornadoes (Merge Records, 2008)
MP3: "Majesty"
Mastering the magic of the singing saw takes a lot of patience. So does being a fan of the Music Tapes, seeing as this is their second album in over nine years. Led by Elephant 6 alumnus and former Neutral Milk Hotel member Julian Koster, the Music Tapes has the feel and aesthetic of a strange slice of cinema – the type of movie that defies all conventions, uses no linear story-telling mechanisms and visually arrests even as viewers sit slack-jawed, wondering just what is happening before their very eyes. The "olden days" feel of the record stems from Koster's use of antique recording equipment like an actual 1895 Edison wax cylinder recorder. With his odd array of whimsical instrumentation, including both the clapping hands and the orbiting human circus tapdancing machines (yes), Koster creates his own little world where tornadoes long to be free, the ocean falls out of the sky, and singing saws play ping-pong. Music Tapes for Clouds and Tornadoes is the type of record that will leave devotees torn between shouting its praises from the rooftops and secretly adoring every note for fear that too much attention could cause the record's creator to go crazy and sit for days in his bathrobe in a sandbox. Most will just hope another record comes out before madness sets in. — Laura Witkowski

The Music Tapes will be coming to The Pike Room in Pontiac as part of the 'Elephant 6 Holiday Surprise Tour' on October 20th.

Tags: Elephant 6, Julian Koster, Merge Records, Music Tapes for Clouds and Tornadoes, Neutral Milk Hotel, The Music Tapes