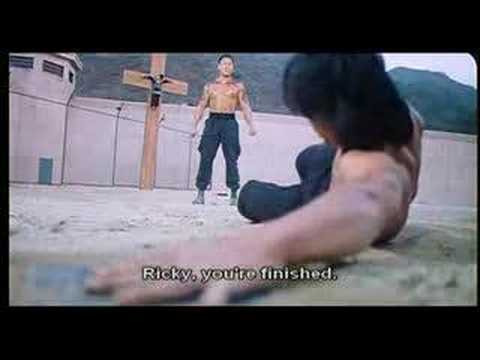 Officer: "Why didn't you let the doctors take the five bullets out of you?"
Ricky: "Souvenirs."
Quite possibly the toughest motherfucker of all time, Ricky utters this gem in the first few minutes of the film that chronicles his bad ass life, the aptly titled The Story of Ricky. What follows is one of the most mind-blowing, laugh your ass off, holy-fucking-shit-blood-and-guts martial arts film ever. Eyeballs pop out, heads get punched off, guts ripped out, limbs get severed. Shit, even a face gets sliced off. The scene above doesn't give away much of the, ahem, "plot," but it does give you a glimpse into the amazing power of Ricky. Stick it in your queue and let him pound you into meat. More amazing video after the jump.
This gem was done by these guys. Brilliant.
— Brandon White