Skinny white kids rapping to electro-jamz uploaded to an iPod are hardly a dime a dozen; every city and scene seems to have at least one. But it's rare that you find one with same kind of unbridled, unabashed, and downright stoopid energy that comes out of the one we call Juiceboxxx. At last year's Detour Launch Party, we brought the Juice in to do what he does best: freak the fuck out, jump on top of shit, and generally turn the Magic Stick into his personal playground, where 1980s nostalgia crashes hard into a serious case of ADD. So we went and brought him back for Rock City. And in his honor, we are posting seven videos that will prepare you for what you're in for this year. So without further ado, let's watch as the Juice gets loose. — Ryan Allen
"Thunderjam III"
In this neon-tinged clip, Juice alternates between wearing an Alf shirt and wearing no shirt at all. Both mean that homeboy is about to rage.


"Luv Anthem"
The softer side of Juiceboxxx emerges in the video for "Luv Anthem." This time, he's rocking a hat made of cheese, but still no shirt. How romantic? Be on the lookout for the flying snowmobile — the ultimate sign of love.

This clip is from a festival thrown by Brooklyn promoter Todd P. It's short, but in it Juice rocks the block like it was 1985, and he was standing in the middle of Harlem. Who knows? Maybe he is?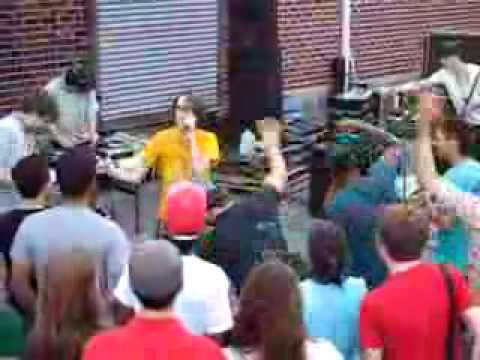 From the YouTube descrpition: "Juiceboxxx performing "Sweat" at the Pabst Theatre concert July 27 with Ssion and Tilly and the Wall. This guy is awesome. The sound isn't so great in a few parts because the bass was cranked so high!" Our thoughts exactly.

"100mph" at SXSW, 2008
This clip from 2008's SXSW depicts a quintessential JBoxxx show: The Juice is surrounded by hipsters, wearing a dirty tank top, going 100mph faster than anybody else in the crowd. Try and keep up.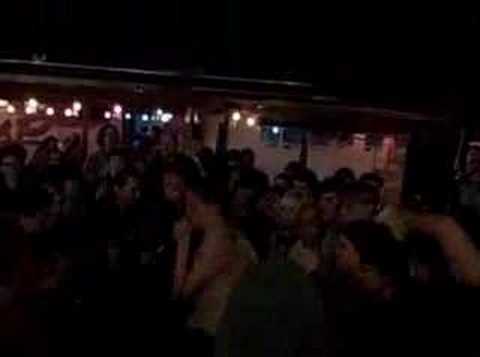 This live, in-your-face clip shows Juiceboxxx dressing exactly like we did when our parents took us to the beach when we were eight.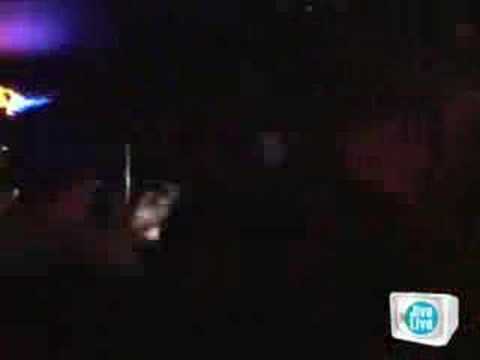 And finally, we peer into the heart and mind of Juiceboxxx. Our very own Johnny Loftus interviewed him last year before his set at our Launch Party. Here, he looks like Rivers Cuomo and talks like a gremlin.

Juiceboxxx plays Rock City, Thursday, June 12, at 10:30 pm in the Magic Stick.