Posted by: detourmag on June 22, 2007 at 8:04 am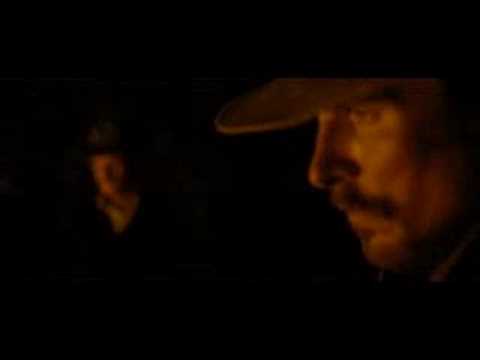 The grindhouse has been ground, and porno horror trend is dying a slow, horrible death. Zombie movies still own, but those are retreads, too. That's why Detour is throwing its flat-brimmed hat into the gothic Western fantasy ring. Paul Thomas Anderson is directing Method man Daniel Day-Lewis in There Will be Blood, and now there's this, a remake of the 1957 film about a war of wills on the frontier. James Mangold (Walk the Line) is the man in the saddle this time around, and he sets the action in the lawless land of heartless men that's been getting so crowded lately.
Now, we've grown used to Crowe and his amused wink as the lone hero or benevolent ship's captain. And that's why it could be cool to see him as the black hat bad guy, the train and stagecoach robber who's captured and turned over to Farmer With a Shady Past Christian Bale for safekeeping. The trailer's full of six shooters, dust, and weighty phrases like "I'm coming with you," "He's a killer," and "As sure as God's vengeance, they're coming." Again, this could all work wonderfully in the film, but in the trailer it comes off as ham-fisted. No matter; it's not like Detour isn't going to watch this shit. And if there was ever a doubt, we'd simply re-watch the cold-blooded killin' motherfuckers sequence during the climax of Tombstone. Run, you cur! RUN!
Comments