Posted by: Martin Stett on July 31, 2007 at 4:16 pm
We here at the Detour Bivouac have been following this story for a while now, and it's time to start spreading the word. If this burns your ass, send an email, write a letter. The issue? NYC is trying to impose impossible demands and rules on all independent filmmakers who want to shoot their film or photographs in the city. Now, please correct us if we are wrong on this: NYC is the most celebrated film making city in the Read more
Posted by: Martin Stett on July 31, 2007 at 1:20 pm
Band Of Horses are a band that you would want to play at your backwoods, beer drinking bonfire. Or maybe at your funeral weed party. Maybe both. Either way, even if you were dead in a coffin, you would still being singing along. Thankfully, Ben Bridewell and gang are about to drop another backwoods gem on the masses. The new album is Read more
Posted by: Johnny Loftus on July 31, 2007 at 9:56 am
Okay, here's the pitch. We take the surfing craze, Bruce Brown's Endless Summer and the Beach Boys and Jan & Dean and all of that, and we cross it with a cops 'n' robbers procedural. Genius! The intro for "Hawaii Five-O" begins like it could be footage from Endless Summer, which had been released just two years before the program premiered. Big waves, the curl, aerials of life on the Big Island. The crazed "Oh man, this Cessna is totally out of control" shot at 15 Read more
Posted by: Johnny Loftus on July 31, 2007 at 9:11 am

The government gasbag's burden. It's what so many great spy movies have in common. Flacks, yes men, tubby bureaucrats, and conference room signal callers who are so busy upholding patriotism as a virtue that they lose touch with reality and even their moral code. The men, usually white, are correct in their assessment of our world. There is no government anymore, just corporate city-states and the money and control of natural resources they exchange.
Posted by: Johnny Loftus on July 31, 2007 at 9:02 am
Where are the two enormous sumo wrestlers from the Sprite ad? "LEMON," "LIME," — doesn't the irritating ad call it "Sublymonal" advertisting? Is Doug Lyman involved at all? Anyway, Against Me! bring us "White People for Peace," which involves these mono-colored secret police beating the hell out of each other, as well as a deranged old Read more
Posted by: Johnny Loftus on July 31, 2007 at 9:01 am
Eggshell blue, slate gray, maize, and orange gerbera, a hangdog mustache — the opening of the trailer for Darjeeling Limited tells us Wes Anderson's admiration of washed-out color schemes or outmoded facial hair hasn't changed in the layoff from 2004's The Life Aquatic with Steve Zissou. All of Anderson's films have at times seemed cobbled together from Read more
Posted by: Johnny Loftus on July 31, 2007 at 8:56 am

MICHAEL DRACULA, In the Red (ZE, 2007)
Detour has no idea how Emily MacLaren left Ohio, ended up in Glasgow, or started recording for ZE Records, the right place, right time imprint that documented the no wave and punk-funk freakouts of 1970s New York City and has found new life as the home of boutique acts like her Michael Dracula. But since mystery and loose morals permeate In the Red, MacLaren's shifty backstory is of no consequence.
Posted by: Johnny Loftus on July 31, 2007 at 8:55 am

THE CRIBS, Men's Needs, Women's Needs, Whatever (V2, 2007)
For The New Fellas, their 2005 album, brotherly Yorkshire trio The Cribs had Edwyn Collins in the producer's chair. Not too shabby, though the record didn't do much domestically beyond some SXSW love and the usual flash paper response from Internet music listeners. Things are different this time around. The Jarman brothers — guitarist-vocalist Ryan, bassist-vocalist Gary, and drummer Ross — have enlisted a producer of equal stature, plus the added bonus of being in a cool and monstrously popular band that everyone in the world loves more than their mothers, black pudding, and football on the weekends.
Posted by: Martin Stett on July 31, 2007 at 8:48 am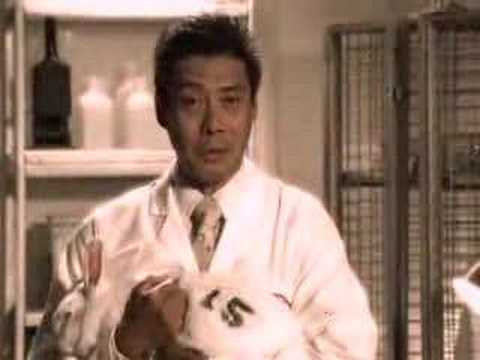 If you sit around and drool on yourself while trying to figure out the Lost puzzle like we here at Detour do, this clip will get you wet. You can thank us later for sitting around in our underwear, single-framing this clip and snagging those "ooh, what was that?" frames for you….the upside down guy on the bike was a bit too blurry to post, but Read more
Posted by: detourmag on July 30, 2007 at 2:56 pm
Iconoclastic filmmaker Ingmar Bergman, widely regarded as one of the great masters of modern cinema, died today at his home in Faro, Sweden. He was 89. In his honor, here are a few clips of the man and his genius: Read more