Posted by: detourmag on June 29, 2007 at 2:15 pm

BLONDE REDHEAD, 23 (4AD, 2007)
Blonde Redhead's seventh full-length refines even further the trio's diamond-edge New York City cool. Vocalist Kazu Makino and instrumentalists (and brothers) Simone and Amedeo Pace are international and local — expats who've made their home in NYC's downtown scene — and the music they make has caught up with their collective aura, exploring rough edges, dream-pop texture, and straight-up accessibility all at once. But there is such a thing as being too pop for the indie crowd and too strange for the mainstream, and such is the purgatory of 23.
Posted by: detourmag on June 29, 2007 at 1:37 pm
J.J. Abrams is our daddy. Last night at the Transformers screening, the man who brought us "Alias," "Lost," and, uh, Regarding Henry stole Michael Bay's mojo and punched us in the face with the trailer for his secreteo superior new film Cloverfield.
Apparently the trailer for the mysterious Abrams project (go ahead, try and search for it on Imbd.com) punched other early Transformers viewers in their faces, too — what little is known about the film is already careening across the Internet like it's the final solution to "Lost."
WARNING: READ NO FURTHER IF YOU DON'T WANT TO RUIN THE CRAZED GENIUS OF THE CLOVERLEAF TRAILER FOR YOURSELF.
You've been warned…
Alex Billington at FirstShowing.net breaks down the trailer here: www.firstshowing.net

Fucking Abrams, man. He's cooler than Victor Garber's toenails. — Thomas Rooker White

Posted by: detourmag on June 29, 2007 at 8:49 am
Who knows what lurks in the mind of Wes Anderson. But it seems to Detour anyway that this walking sequence with the film's characters joining in one by one could be the inspiration to his similar method at the conclusion of The Royal Tenenbaums and The Life Aquatic With Steve Zissou. Buckaroo's totally zippy electro-pop theme even suggests the incidental music from his entertaining Jacques Cousteau fantasy.
Posted by: detourmag on June 29, 2007 at 8:48 am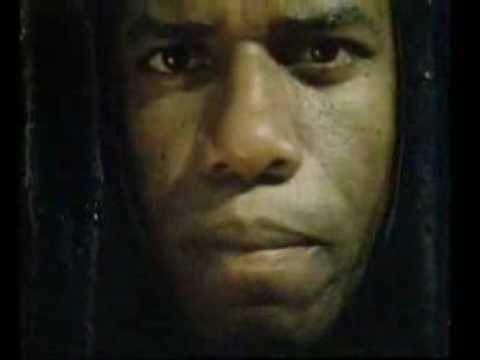 Eddy Grant has battles in his life. There is violence in his streets, and lots of work to be done. He looks sort of menacing, sitting in that one room urban slouch of his, monitoring the madness. If we didn't know him better – dude was a soca pioneer – we'd think he was some criminal mastermind who'd just sent his motorcycling minions out to lean on a cross-town rival. And then Eddy's apartment is Read more
Posted by: detourmag on June 29, 2007 at 8:45 am
Having sold virtually every ticket for their recently announced tour dates, the Beastie Boys have now confirmed a series of additional Gala Event Exclusive Instrumental Shows in smaller, more intimate venues, as well as a full on extravaganza Aug. 20 at the Greek Theater in Read more
Posted by: detourmag on June 29, 2007 at 8:20 am

THE DISTILLERS, Sing Sing Death House (Sire, 2003)
Sing Sing Death House is a curious record, a musical oddity with a growling identity crisis that's caught somewhere between slobbering punk and pretty pop. Which, not coincidentally, is a place its motor — infamous punk chick and once-wife of Tim Armstrong Brody Dalle — also aligns herself. She's a wild one, living her life in a blaze of tongue-studded, rip-me-to-shreds glory.
Posted by: detourmag on June 29, 2007 at 8:19 am

It's a wake, and they're standing by the coffin."It's probably hard for you to meet someone in your line of work," Tea Leoni's jaded ad rep Laurel Pearson says to Frank Falenczyk, Ben Kingsley's alcoholic hitman/mortuary worker in You Kill Me. "Yeah," he says, deadpan but entirely serious. "I'm usually standing in the back."
Posted by: detourmag on June 28, 2007 at 8:40 am

The American news media has a fetish for over-hype. Everyone and everything gets the treatment, from spoiled debutantes to average criminals. Nowadays pedophiles even have their own hit show. This is despicable, of course. Pedophilia is horrible; it's an act worthy of vigilante justice. Like in Japan, for example, where teenage girls enacted their own form of revenge by using themselves as bait. Hard Read more
Posted by: detourmag on June 28, 2007 at 8:30 am

ARCADE FIRE, Neon Bible (Merge, 2007)
So maybe the whole world has gone to hell, and-just maybe-the Arcade Fire, with their claim to do nothing unless it is meaningful, are the only fighters left against this inevitability. The band is a veritable army. Anchored by Win Butler and Regine Chassagne, the band's seven full-time members, rounded out by Richard Reed Parry, William Butler, Tim Kingsbury, Sarah Neufeld and Jeremy Gara, are a large enough group to take on most other bands. (All except for maybe The Polyphonic Spree, but they are a fragile army, after all).
Posted by: detourmag on June 28, 2007 at 8:18 am

SLEATER-KINNEY, Dig Me Out (Kill Rock Stars, 1997)
Sometimes the best records are the completely unexpected ones. The scuffed, used disc you dig from the bottom of a cutout bin and, without having heard a single song, decide on the spot to purchase. The price has more slashes on it than the entire Halloween series put together; it's no big deal if the record totally blows.But here's the kicker: it doesn't. In fact, it'ss actually kinda good. Make that really good. And you know you've read about this band somewhere before, but can't quite place it.