Posted by: Johnny Loftus on March 7, 2009 at 3:00 pm

You've cut out of Blowout early. There's a Crave Case under your arm. Now what? Let the Late Night TV Junkie steer you to some quality tube. Hey, hey… put down that phone — she's not coming over — and pick up the remote. Could be worse, you know: in bizarro world, the Sliders eat you.
Death Wish 3 [Midnight / AMC]
Just a taste. Also: In Death Wish 3, Bronson brandishes his whup-sword in order to save Deborah Raffin, who was also in a show no one in the Bivouac remembers, but from its title sequence seems like something Barry Bostwick would've come to blows with Perry King in the casting room to get.
Waiting to Exhale [12:30 a.m. / Bravo]
After you're finished inhaling toxicants, exhale with Angela Bassett as she blows up the dude from "Third Watch"'s car.
"Knife Show" [1:00 a.m. / Ion]
Tonight's special segment: modifying a Snuggie to accommodate a short sword or quick-access rapier. (The garish, Druidic robe's own commercial is undoubtedly running simultaneously on another channel.) Also: Rambo knives — where are they now?
The Shaft [1:00 a.m. / Sci-Fi]
Naomi Watts, post-Jet Girl but pre-Mulholland Dr., fucks around with a hole in the ground. Watch out, girl — that shaft is a..
Tags: Charles Bronson, Death Wish, Naomi Watts, White Castle
Posted by: Ryan Allen on November 19, 2008 at 9:00 am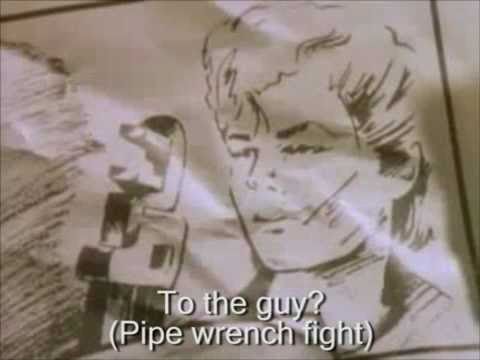 "Take On Me" — literally. — Ryan Allen
Posted by: Ryan Allen on November 17, 2008 at 12:53 pm
Last week, I had the privilege of seeing the Beach Boys' Brian Wilson live in concert. He played some wonderful stuff (the cuts from Pet Sounds being my personal favorite), and of course, the classic surfin/sunin/funin/lovin/doo-run-runnin hits of their early years (not a personal favorite). While it was all pretty amazing, I couldn't help but think of this David Lee Roth video the entire time Wilson and his band trudged through "California Girls" — mostly because I watched a insane amount of MTV as a kid, and because this particular video freaked me out for a number of reason: gigantic boobs, a cast of maniac-looking extras, Diamond Dave's chest hair, etc. Fasten your seatbelts, sign post up a head…a zousy zousy bop, diddly bop! — Ryan Allen
Posted by: Ryan Allen on October 31, 2008 at 10:00 am
Happy Halloween!
— The Detour Crew
Tags: DJ Jazzy Jeff and the Fresh Prince, Freddy Kruger, Halloween, Nightmare On My Street
Posted by: detourmag on October 3, 2008 at 11:06 am
Do they have a wing at Cooperstown for Hall of Fame Shitters?
Posted by: detourmag on September 18, 2008 at 2:22 pm
Can't you just see someone attempting this at one of the many events this weekend? In fact, we want it to happen – a full breakdown of the social network system that occurs when you actually speak with a Facebook friend in person. Witness the shitstorm when we try and live-Twitter your ass at the DIY Street Fair. We're talking to you Andrew Hecker.
— Harry Caul
Posted by: Anthony Morrow on September 11, 2008 at 12:25 pm

This song reminds me of summer 2000 when at least three of my friends had younger sisters who were fucking guys from the Suicide Machines. Oh, and it also reminds me that this band was friggin' roids and we should reunite them for our next festival. You down? Tell Royce every time you attend a show at the Stick to make it happen. And also tell him to turn that shit down; Jimmy Fallon's ears are still ringing from the Go! Team show.
— Harry Caul
Tags: Magic Stick, Royce, Suicide Machines
Posted by: Ryan Allen on September 9, 2008 at 2:00 pm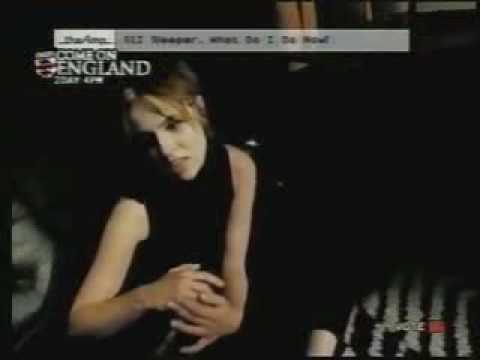 Sleeper, "What Do I Do Now?" (1996, Arista)
Quite possibly one of the most underrated Brit-pop bands around in the 1990s, Sleeper had a glimmer of a chance at stardom during the highly-covered "Battle of Brit-pop" between Oasis and Blur. Louise Wener, the sugary sweet, impeccably pop-savvy front woman and the gang (referred to jokingly as the "Sleeperblokes") snuck into the top 10 of the UK singles chart twice in 1996, while everyone else was too busy slamming each other in the press. Unfortunately, Sleeper broke up in 1998, leaving us with only three albums to obsess over, and a greatest hits album in 2007. Lucky for us, videos of some of their power pop gems are still floating around the Internetz — including "What Do I Do Now," a synthy nugget of modern rock that is like the perfect amalgam of Pulp's glammy sneer and Elastica's jangly femme-pop. — Elle Sawa
Tags: Blur, Brit-pop, Nice Guy Eddie, Oasis, Sleeper, Sleeperblokes, The It Girl, What Do I Do Now?
Posted by: Anthony Morrow on August 29, 2008 at 2:00 pm

Marshall Crenshaw, Marshall Crenshaw (Warner Bros., 1982)
In 1982, no one was looking for the kind of music Detroiter-turned-New Yorker Marshall Crenshaw was making. An ode to Buddy Holly mixed with power pop, Crenshaw's self-titled debut is like an Americanized, nerdier version of Elvis Costello. Even if being the domestic Costello was a niche market, Crenshaw's simple pop music structure was still catchy and nostalgic enough to land the single "Someday, Someway" on the Top 40 charts. And that's just one highlight on a record of many, including Read more
Tags: Big Star, Buddy Holly, Elvis Costello, Marshall Crenshaw, Nick Lowe, Someday, Someway
Posted by: Ryan Allen on August 29, 2008 at 1:00 pm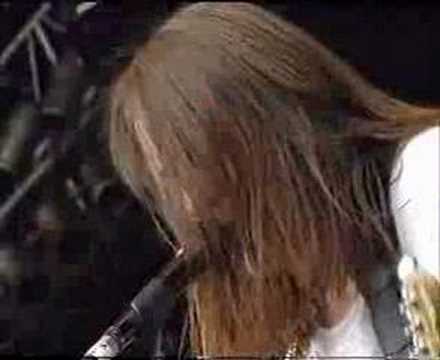 The Posies, "Solar Sister" (Live @ Phoenix Festival, 1994)
We're not sure, but this might have been as big as power pop ever got (besides, maybe, those dudes from Fountains of Wayne writing "That Thing You Do"). This clip — from a 1994 performance at something called The Phoenix Festival, not in Arizona, mind you, but in the UK — shows bubble-grunge workhorses the Posies totally ripping one out in front of a crowd of curious Brits. Chances are, they were probably playing around the same time as Menswear or Cast, so forgive them if attendance during their set seems Read more