Posted by: Ryan Allen on October 17, 2008 at 10:00 am
Curtis Eller, Wirewalkers and Assassins (American Circus Records, 2008)
MP3: "John Wilkes Booth (Don't Make Us Beg)"
Curtis Eller could be Sufjan Stevens' crazy older brother. Both Eller and Stevens are banjo-wielding, history-obsessive troubadours born in Michigan, but whereas Sufjan's style is more sedate and gentle–the blue-eyed angel of Indie music–Eller is a little wilder looking, a more unpredictable performer, and isn't afraid to get in yer face with his American tales of long-dead presidents, robber barons, and of course, Wirewalkers and Assassins, the title of his newest album.
Now residing in NYC, Eller was born and raised in Detroit and the city's mythology still lives in his imaginative arsenal of reference points, whether singing about "diggin' up Henry Ford" in the hard-charging "Firing Squad" or invoking our legendary boxing icon in the melancholic sweetness of "Save me Joe Louis." Other songs have Eller singing in unusual roles, such as the distressed wife of a wirewalker in "The Plea of the Aerialist's Wife" and as John Wilkes Booth in "The Curse of Cain." And if one song about John Wilkes Booth isn't enough for you, Wirewalkers and Assassins gives us two. "John Wilkes Booth (Don't Make Us Beg)" is a rompin' boogie that asks "Where is John Wilkes Booth when you need him?" (and later, Lee Harvey Oswald) and you kind of get the feeling that Eller isn't singing about the 19th or 20th centuries here.
You don't need to know anything about the Volstead Act or Robert Moses or the Hartford Circus Fire of 1944 to enjoy this sometimes sorrowful, sometimes foot-stompingly fun album. But it's likely you'll start getting curious as you find yourself singing these immediately memorable songs in your head. — Scotter Bragg
Posted by: Ryan Allen on October 16, 2008 at 12:00 pm

One of the more surprisingly awesome debuts of 2008 has to be Vivian Girls by, well, duh: Vivian Girls. If you're not familiar, think of the Shaggs, but if they could actually play their instruments, and had the right mind to douse their songs in heaps of feedback, reverb, and psychedelia. There's nods to the Jesus and Mary Chain, as well as all those precious girl groups hailing from the Motown era, but all the other blogs out there have probably told you that already. So, we'll get out of the way here, and offer up instead the video for "Tell The World" — a sort of Fear and Loathing meets that one really scary scene in Willy Wonka & the Chocolate Factory, as the ladies sing in three-part harmony while being chased by some bats, only to finally join one of the best looking devils to ever make an appearance on film. If Hell is this rad, we'll gonna stay bad forever. — Ryan Allen
Posted by: Ryan Allen on October 16, 2008 at 10:00 am
The Nice Device, Sorry We Killed You (Self Released, 2008)
MP3: "Crawlspace"
After a brief hiatus spent Von Bondie-ing for the better part of the last year, Alicia Gbur, Matt Lannoo, and the rest of the Nice Device are back, blazing like a slickly produced power-punk fireball on their new EP Sorry We Killed You. The five songs included on their latest set adds fuel to the band's ever-increasing flame, delivering a blast of sweetened power pop that will leave your teeth aching and your head spinning. Gbur's soprano voice is at the forefront of the new songs, and her saccharine coos fall somewhere between the bratty snarl of pop-tart Avril Lavigne and the new-wave cheekiness of Berlin's Terri Nunn (with a little Kay Hanley by-way-of her work on the Josie and the Pussy Cats soundtrack thrown in for good measure). "Ask me if there's someone new, and I'll tell you gladly," Gbur sings before ripping into a chorus that is equal parts sass and class in "No Apologies." "Can't Be Friends" is biting and anthemic, full of "oh snap!" moments ("…you couldn't even pawn yourself at the second-hand store") that will leave no mystery as to who the barbs are directed. But Sorry We Killed You is not just the Gbur show, and Lannoo reasserts himself as one of the city's best guitar players, ushering in crunchy power chords, slinky, effected lead lines, and screeching feedback from his six-string with gusto and flair. Drummer Nick Gerhardt yet again proves to be the band's secret weapon, delivering understated, driving beats that connect seamlessly with the conjugated basslines of Jeff Alber. And it's hard to ignore the new-wave synth sound that explodes throughout the entire EP, giving the short collection a glossy sheen that seems fit to be devoured by mall rats, Rentals fans, and nostalgic-for-the-80s rockers alike. Put all these elements together, and you've got a dangerous combination that will have all the boy bands that pose as "indie groups" shaking in their Chelsea boots. — Elle Sawa
The Nice Device EP release show w/ Friendly Foes + Millions of Brazilians • Magic Bag • 10/17
Posted by: Ryan Allen on October 15, 2008 at 2:00 pm
MP3: Boo and Boo Too, "I'll Be Your Whore"
Detroit is chock-full of amazing shows this week, from Friday's Nice Device CD release at the Magic Bag to School of Seven Bells, Deastro, Javelins, and Zoos of Berlin over at the Pike Room. We've got Jay Reatard and Man Man tonight, the Silent Years on Saturday, and Mates of State and Minus the Bear on Sunday. Who says nobody good ever comes to Detroit?
Anyway, we thought we'd give props to the D's very important DIY scene, and tip you off to another rad show going down TONIGHT at the Trumbullplex featuring noisy shoegaze punks Boo and Boo Too (from Lawrence, KA), along with revolving art project Benny Stoofy, and our favorite lady rapper Breezee One. We know that most of you will probably be sloshing around to Man Man's pirate pomp, or getting gnarly with the Reatarded one, but if you're feeling adventerous and in the mood for some newfound sounds, this'll be the perfect show to see before launching that blog you've always wanted to start. — Ryan Allen
Here's Boo and Boo Too playing "Alleys In Whitechapel" in Akron, OH.

Here's a video for Benny Stoofy's "What's There To Dew"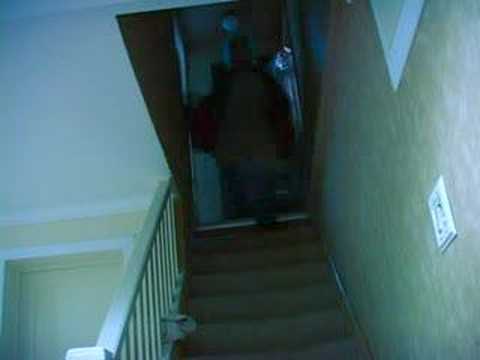 And here's Breezee One, straight lounging.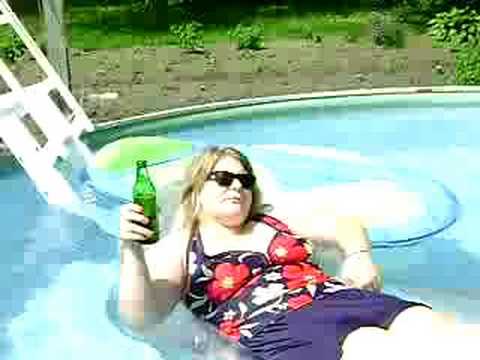 Posted by: Ryan Allen on October 15, 2008 at 12:00 pm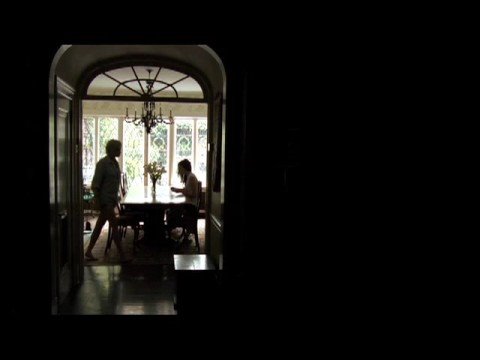 We know, we know. We keep going on and on about Violens — the NYC band and friends of MGMT, made up of members of Lansing-Dreiden, that simultaneously nod to 60s psyche-pop and drowsy, New Romantic-era mope-rock. It's just that we can't get enough of 'em, and that they make the kind of music we wish we could make if we had any idea of what we were doing. The stylish video for "Doomed" finds the band indulging in their Zombies fetish, combining chiming acoustic guitars with clickity-clack drumming and bouncy harpsichord that would make more than a few guys in berets and soul patches do the hippie, hippie shake. Also, it's the first time where we realize singer Jorge Elbrecht sounds kind of like George Michael…not that there's anything wrong with that. Visually, we get pictures of aloof models taking Polaroids of dead people, leading us to believe that the possiblity that an "America's Next Top Model"/"CSI" cross over isn't too far-fetched.  Your move, Tyra. — Ryan Allen
Posted by: Ryan Allen on October 15, 2008 at 10:00 am
Ten Kens, Ten Kens (Fatcat, 2008)
MP3: "Refined"
Despite how awesome it would be if the band Ten Kens was comprised of ten men named Ken, it isn't. But these four guys from Toronto do manage to create the sound of ten guys. Like Broken Social Scene meets Shudder To Think, their debut album is sonic layer over sonic layer of dramatic, fuzzed out guitar-centered indie anthems. Formed five years ago by founding members and songwriters Dean Tzenos (guitar) and Dan Workman (vocals), Ten Kens cycled through various rhythm section folk before finding Lee Stringle (bass) and Ryan Roantree (drums). The album lends itself well to a game of "Name That Influence" (various tracks make hard nods to Slint, Sonic Youth, Shellac, Black Sabbath and assorted early 90s Sub Pop favorites) but still manages to bring enough new stuff to the table to avoid being derivative. Tracks like "The Alternate Biker" and "Worthless & Oversimplified Ideas" show Ten Kens have a knack for going from melodic jangle to full guitar onslaught and back without losing the coherency and melodic drive that propels the whole show. Echoing the underlying economic sentiment of our times, the album closes with a dark, down tempo track called, "I Really Hope You Get To Retire" in which Workman sings, "You'll pass this on to me some say, afford to save some day." Whether he's cursing Treasury Secretary Henry Paulson or just stating the obvious to his many indie-predecessors, Ten Kens should sleep tight, because they're clearly making wise investments. — Laura Witkowski
Posted by: Anthony Morrow on October 13, 2008 at 11:20 am
Read more
Posted by: Ryan Allen on October 10, 2008 at 1:04 pm
Deerhoof, Offend Maggie (Kil Rock Stars, 2008)
MP3: "Offend Maggie"
Unlike that totally undeserving-of-the-title crappy boxed rice side-dish, Deerhoof is the ultimate San Francisco treat. On their 10th full length, Offend Maggie, the band continues their tradition of making erratically melodic yet angularly discordant pop music. A lesser outfit could never get away with putting a voice as plaintive as Satomi Matsuzaki's front and center, but Deerhoof have spent their career cultivating the perfect blend of brash and simple beauty. Of course, being amazingly good musicians certainly helps. Last year's acclaimed Friend Opportunity showed that even down one member, they lost no ground as a three piece, but with the addition of new guitarist Ed Rodriguez, Offend Maggie ups the sonics to blissful proportions. What's most surprising about Offend Maggie is the euphoric cognitive dissonance of listening to something that's both challenging and additively catchy at the same time. "Chandelier Searchlight" showcases their mastery of quirky pop perfection, whereas "Eaguru Guru" has a jarring sense of urgency and build that's more exhaustively rewarding. It's like Chutes and Ladders for your ears — Deerhoof's melodic bliss will send you climbing to new heights, and just when it looks like you're about to over indulge your musical sweet tooth, down the cacophonous chute you go to start the ascent all over again. – Laura Witkowski
Deerhoof play the Crofoot w/ Experimental Dental School and Flying on 10/18
Bonus: The foot-tappin' video for "Fresh Born"
Posted by: Ryan Allen on October 9, 2008 at 12:29 pm
Jay Reatard, Matador Singles '08 (Matador Records, 2008)
MP3: "See/Saw"
Over the course of the year, Memphis' fuzz-punk purveyor Jay Reatard has been something of an indie-tabloid fire starter. Last April, at a typically wild gig in Toronto, Reatard punched a "fan" directly in the face, after said fan spilled beer all over Jay's beloved effects pedals. At this Summer's past Pitchfork Music Festival, Reatard joined King Khan and Deerhunter's Bradford Cox for an impromptu set (thrown together while awaiting the arrival of Cut Copy). However, instead of thrashing away at his trusty Flying V guitar, Reatard was instead seen screaming nonsense into the microphone and eventually sticking a flower up his ass — birthing the appropriately named supergroup "Buttflower" in the process. And just recently, in an interview accompanying a blistering 3-song set for AOL's The Interface, Reatard claimed that he felt no connection to the current political climate, and that he spends too much time in other countries to even care (at one point even saying, "Obama your momma"). Apparently, disenchantment is the new Obama t-shirt.
Anyway, whether or not we condone these types of behaviors is somewhat secondary to how much we have fallen in love with the hyperized pop/punk that Reatard has now become almost legendary for producing. Like a Buzzcocks-obsessed version of Guided by Voices' Robert Pollard, Reatard's prolific nature has led him to release countless albums and singles over the years, with outfits like the Reatards, Lost Sounds, Final Solutions, as well as under his own name — most notably the 15-song onslaught that is 2006′s Blood Visions. This past summer, In The Red Records released Singles 06-07, a sort of retrospective housing Jay's 7″ chunks of wax released over those same years. Running from garage-y punk to out-and-out jangle-pop, the album was not only a great introduction to the Reatard, but the first indication that the guy was capable of more than appropriating a spot-on British accent. In turn, the collection hinted at the possibility that the sound of future releases might be a bit harder to pin down.
The reception and quality of both releases also got him signed to Matador Records (longtime home to Guided by Voices, oddly enough). With the indie giant now behind him, Reatard was given the green light to continue his obsessive habit of releasing 7″ singles, and before year's end, six of them existed on record store shelves and with online retailers alike. Keeping in mind the current climate of the record industry, though — and the fact that, "Hey! Nobody buys music anymore!" — the fact that Matador would get behind such an idea in the first place only seems to promote Reatard's viability as a songwriter, and not some silly punk kid from the South with too much time on his hands.
But with all things hair-brained and risky, the reason to do it really comes down to simplicity: in this case, for lack of a more intelligent descriptor, the songs contained on Matador Singles '08 (the collected version of the aforementioned Matador singles) are good as fuck. Lo-fi, yet hardly crude, quick in pace, but nowhere near forgettable, Reatard continues to prove that he's on a roll, perhaps rejuvenated by the signing to a new label and his new-found status as punk's next savior. Touching on everything from Superchunk-esque indie punk ("See/Saw"), caffeinated acoustic pop ("Screaming Hand," "No Time," "You Were Sleeping"), to organ-laced sock-hop jams ("You Mean Nothing To Me") and Wire-ish reverberated art-punk ("Trapped Here," "Dead On Arrival"), Reatard manages to nod to everyone from ? And the Mysterians, Supergrass, and Buddy Holly, to kiwi-popsters like the Go-Betweens and the Bats — even throwing in a paranoid cover of Deerhunter's excellent "Fluorescent Grey" for a welcome curveball.
So whether or not Reatard's public persona is growing continuously viral, with Matador Singles '08, there's no question that his music is continuing to be increasingly vital — and we can't wait to hear what comes next. Hopefully Buttflower makes an apperance. — Ryan Allen
Jay Reatard plays the Magic Stick w/ Cola Freaks & Terrible Twos on 10/15.
Posted by: detourmag on October 8, 2008 at 1:00 am
The two-day Baltimore Round Robin event kicks off tonight at the MOCAD gallery. Here's the concept: 29 Baltimore-bred bands and performance artists set up shop simultaneously "in the round." Band A plays a few songs then Band B plays their set… you get the picture. Wednesday's lineup, entitled "Eyes Night" features "a mixture of folk, noise, theatrics, improvisation– music that is spiritual, dreamy etc.," Thursday's festivities feature the Godfather of Round Robin himself, Dan Deacon along with The Death Set and 12 other artists presenting "Feet Night" – "music that you dance, thrash, or otherwise move around to." We're hoping this just turns into one big dirrrty 'shroom-drenched key party.
Wednesday, October 8th
BEACH HOUSE
JANA HUNTER
SANTA DADS
LEXIE MOUNTAIN BOYS
LESSER ALVAREZ GONZALEZ
TEETH MOUNTAIN
NAUTICAL ALMANAC
LIZZ KING
CREEPERS
WZT HEARTS
ED SCHRADER
SAND CATS
plus SURPRISES
Thursday, October 9th
DAN DEACON
DEATHSET
ADVENTURE
VIDEO HIPPOS
FUTURE ISLANDS
NUCLEAR POWER PANTS
DJ DOG DICK
BLOOD BABY
HEIGHT
CEX
SMART GROWTH
DOUBLE DAGGER
plus SURPRISES
MOCAD is located at 4454 Woodward, Detroit. For more info: http://www.thecrofoot.com