Posted by: Ryan Allen on August 12, 2008 at 9:00 am
Over the years, Portland, Oregon by-way-of Olympia, Washington label Kill Rock Stars has housed some legendary shit. At one point or another, Elliott Smith, Sleater-Kinney, the Decemberists, Bikini Kill, and Bratmobile have all called the label home. Nowadays, the likes of Deerhoof, Erase Errata, New Bloods, Shy Child, and Xiu Xiu proudly hang their hats there. So when we sent KRS an email almost a year ago asking them to fill out a little survey of ours, never to hear anything in return, we had to chock it up to the fact that, shit, homeys must be busy putting out records and stuff. So, it came as quite a surprise when, low and behold, newish label owner (and wife of former honcho Slim Moon) Portia Sabine sent us an email, answering all of our silly little questions. Read on, and discover that despite being a label called Kill Rock Stars, it's still apparently Okay to love the Smiths, race cars, and Starship Troopers. — Ryan Allen
Who runs the label?
Portia Sabin
Where is the label located? Describe your digs…
Our main HQ is in the Alberta Arts district in Portland, OR. We really like it here. It's a second-story office space with lots of windows. It could be somebodies apartment; it is carpeted and has a kitchen. We also have a mail order warehouse in Olympia, WA and our licensing person lives in NYC.
How did the label get its start? Its name?
Slim Moon started the label in 1991 because he wanted to document the Olympia, WA scene that he was a part of. He named it after a painting he had done that had the words "Kill Rock Stars" in it.
How many releases do you issue a year, on average?
11-14, these days. It has been many more in the past.
True or false: Digital downloads are okay, but 7″'s are cooler…
Well you can hold onto a 7″…
Favorite label besides your own…
Touch & Go because they are amazing people
Favorite record ever…
The Smiths "Louder Than Bombs"
Favorite movie ever…
Starship Troopers
Vegetarian or carnivore?
I was a vegetarian for 10 years but can't see my future without a little bacon in it.
Your guiltiest pleasure. The thing no one would believe you watch, read, or listen to…
Indy car! Go Danica!
Interview w/ Bikini Kill from Seattle's Experience Music Project:
Deerhoof, "The Perfect Me" (Kill Rock Stars, 2007)
Elliott Smith, "Between the Bars" (Kill Rock Stars, 1997)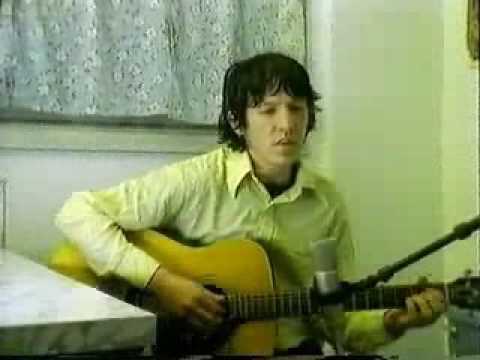 Comments