Posted by: Johnny Loftus on March 31, 2008 at 9:52 am

The Detour Guide to 1970s TV Detectives: Part Two
By Johnny Loftus
In the first part of our guide to 1970s TV detectives, we touched on the trailblazers and the genre definers, the guys (and lady!) who used their singular eccentricities and sense of cool to help write the book on how a main character should carry a show. They also wore cool hats and grew great mustaches. For part two we expand outward, and we don't just mean the waistline of William "Cannon" Conrad. From the veteran actor's turn as the guy who made big shirts, big cars, and big appetites cool way before Tony Soprano and his crew to a septuagenarian gumshoe who had no tolerance for whippersnapper crooks, the second part of Detour's guide to 70s TV detectives examines how the form evolved from the unconventional stars of shows like "The Rockford Files" and "Columbo" to the fun, adventurous, and even outlandish shows that spun outward from that starting point.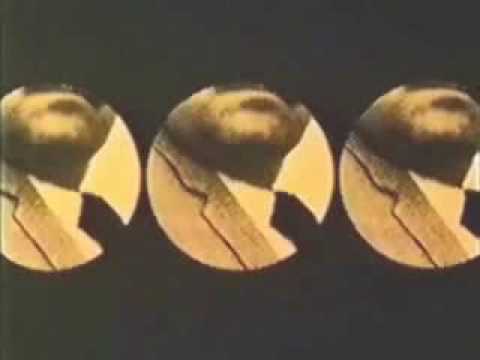 Large and in charge.
"Cannon," the early 1970s ABC detective drama that starred William Conrad in the title role, was as much about the process of solving crimes and capers as it was the joy of eating, drinking, and driving large. (His monstrous New Yorker was one of the big car classics of the era.) Cannon savored his stature as much as he did his dinner and milkshakes, and carried himself appropriately; like Tony or any of the big fellas on "The Sopranos," he owned the large amount of space he took up and used it to his advantage, whether for intimidation or the simple, unspoken announcement that he was on the case. TV, maybe more than any other media, likes its stars svelte, and this has only gotten more pronounced as the decades have passed. But Cannon wasn't, and seeing Conrad roll into a room belly first, grumpy smile in place, was a biggest part of the show's charm.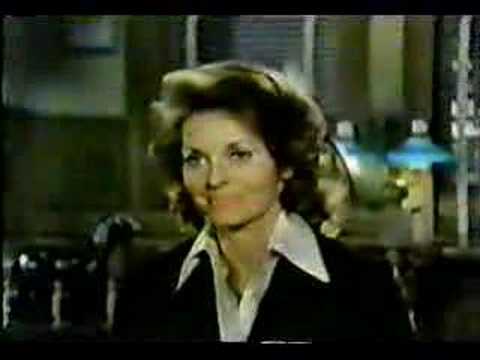 Old and in your way.
Flibbety-floo! "Barnaby Jones" was another Quinn Martin production that actually grew out of "Cannon," with Buddy Ebsen's title character having been introduced at the tail end of Conrad's run as the stout private detective. Jones had come out of retirement to aid his portly pal, and discovered that he still liked nabbing greenhorn crooks. Age ain't nothing but a number, even if you're in your 70s. Barnaby didn't chase dudes down alleys, or beat the crap out of them with unlikely spryness like a later TV oldster, "Hardcastle & McCormick"'s Brian Keith. He thought his way to a case's end, echoing the method of "Columbo" in that the case became more about following the clues and conversation than waiting for the hero to tear through the streets in pursuit of a suspect. Ebsen was old, and he looked it. TV makeup didn't do his sallow skin any favors. (He was old even on "The Bevery Hillbillies.") But after awhile he came to be like one of those nice old uncles with all the answers. Plus, "Barnaby Jones" featured ex-Catwoman Lee Meriwether as Barnaby's secretary. Her haircuts kept hairspray companies in business.

Mannix never panics.
He was never made to look stupid, either. You know how it's never annoying for certain characters to be omniscient? (Thomas Magnum comes to mind.) Joe Mannix was like that, too. He would solve cases with little more than a left turn in one of his numerous sweet rides (an Oldsmobile Toronado, a Barracuda, a Dodge Challenger), a suggestive hint from a foxy lady, and a crooked eyebrow that harkened back to the noir days of Humphrey Bogart. Mannix always had a phone in his car and a fist ready to be swung. He was of the ultimate bachelor loners.

It's Love.
Beginning life as a novel, evolving into a TV movie, and eventually becoming a television series (for at least a short while), "Get Christie Love!" cast Teresa Graves as the foxy-tough title character, a policewoman who was willing to go undercover as a streetwalker or bordello queen (a la Angie Dickinson as Pepper Anderson on "Police Woman"), but would rather bust heads. "Christie Love!" had its run during the Blaxploitation era, so there were elements of those films, however sanitized for TV. But it was also a step forward to cast a black woman in the title role of a network television show, especially as the feminist movement began to catch fire. Beyond all its cultural touchstones, however, as Christie Love Graves was one thing: cool. And a preteen Quentin Tarantino probably knew it even then.

"Book 'em, Dano."
In Hawaii, even the mafia wears cabana shirts. Which is part of the reason why Jack Lord's no nonsense blue suit as state police chief of detectives Steve McGarrett was such a slice of classy cool. McGarrett and his team (including young detective Danny "Dano" Williams) were straight-laced good-guys, the prototypical heroic gumshoes, and they always got their man. Just as everything in Hawaii overwhelms with color, there were no grays on "Five-O." And if those guys and their crimestopping ways weren't thrilling enough for you, there was the Ventures-penned theme song and one of the most thrilling and expertly-paced TV show intros of all time. The big wave, the shaky cam zooms, a gorgeous island girl to tease mainland Americans for whom Hawaii is only a fantasy: the intro was like an episode in itself.

He's the one on the horse.
New Mexico-based Marshal Sam McCloud spurring his Appaloosa through the streets of Manhattan is certainly outlandish. But the old fish-out-of-water gag at the center of the show gave plenty of grist to the TV detective mill, particularly in the grimy, cloudy New York City of the era. (Years later, street smart master of the Jamaican accent Ricardo Tubbs would arrive in Miami from NYC and stay on with the locals, too.) McCloud used his homespun wisdom and big sky altruism on numerous big city hoods and roustabouts, and never seemed to mind that he was the only one rocking a barn coat, sheepskin, and cowboy boots. (Then again, it was the 1970s — if the show had been real life, some opportunistic dandy would've taken that look to 54 with the ass of the jeans cut out.) Not only did McCloud's quiet Western fortitude serve him well, it was seen as the antidote to the industrial disease of the American Northeast. An early indication of our country's Southwest population migration? McCloud wasn't just cool; he was a prophet.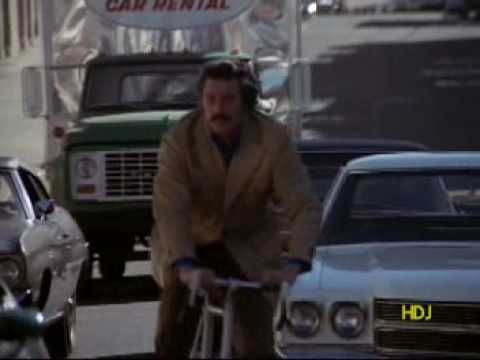 Chemistry set.
Rock Hudson. Susan St. James. He was an older gentleman, she was his spunky young wife. Together they owned the San Francisco social scene, bickered a lot in a battle-of-the-sexes sort of way, and — oh yeah — solved a lot of crimes. The plot of "McMillan and Wife" was ridiculous; why was a prominent attorney-turned-police commissioner out pounding the pavement and solving all these crimes, anyway? But Hudson and St. James made it work, always making up for the show's litany of standard-issue villains and teleplays. Plus, since it kind of knew it was absurd, "McMillan and Wife" was allowed to just be goofy and awesome all the time. (This conceit would reappear later as the central force driving "Hart to Hart.") St. James would be kidnapped periodically, and give plenty of guff to her captors — what a smart aleck! — while Hudson held down the role of the wiser one. He was also the mustached one. This show and its TV movie incarnations should really be optioned as a project for George Clooney and Rachel Bilson. We're just saying.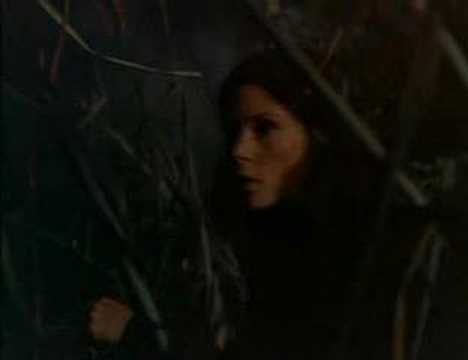 "Angels?"
And then there was "Charlie's Angels." There were no Web browsers in the 1970s; posters on bedroom walls had to serve as .jpegs, and classrooms, water coolers, and the coffee shop stood in for chat rooms. But there was no other show that brought more tasty cheeze to the detective programs of the 1970s, or caused such an uproar in popular culture. It still does, in a way — have the buoyant curls and tight shorts of Farrah Fawcett-Majors, the first season's standout Angel, ever really stopped being sexy? "Angels" and its creator, Aaron Spelling, cared little for feminist gains or the court of public opinion; the show's stars were always stopping crimes while wearing bikinis or not wearing bras. But the lead actresses always brought a sense of confidence to the show that defined each of them differently. The show was eventually torn apart by its desire to be all things sexy to everyone all the time. But it never would have been as popular as it was without actresses who could pull off the hair-flip (check Jaclyn Smith's classic in the second season intro) as easily as they could the knowingly wry smile. And Kate Jackson ruled, by the way, even if she never got her own poster.
[tags]Cannon, Barnaby Jones, Charlie's Angels, McMillan and Wife, Get Christie Love, McCloud, Hawaii Five-O, Mannix[/tags]
Comments