Posted by: Johnny Loftus on November 29, 2007 at 4:00 pm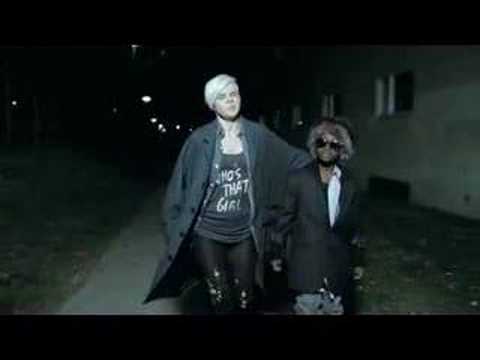 Robyn's self-titled has been blowing up Europe and the now the UK with authority since it's release almost three years ago in the pop singer's native Sweden. It'll finally drop domestically in 2008 after too long of a wait, but at least we have the Konichiwa Bitches Read more
Posted by: detourmag on November 29, 2007 at 3:00 pm

Listen: "Jarhand"
[audio:http://www.detour-mag.com/audio/Jarhand.mp3]
Victoria, British Columbia's Immaculate Machine does the indie rock thing with more soulful vocals than most types; on a song like "Broken Ship" from 2005′s Ones and Zeroes, Brooke Gallupe (vocals-guitar), Kathryn Calder (vocals-keys), and Luke Kozlowski (vocals-drums) could be the link between the sweet sadness of Velocity Girl and Read more
Posted by: detourmag on November 29, 2007 at 2:00 pm
Posted by: Johnny Loftus on November 29, 2007 at 1:00 pm

BLANCHE, Little Amber Bottles (Loose, 2007)
Listen: "I'm Sure Of It"
[audio:http://www.detour-mag.com/audio/ImSureOfIt.mp3]

Blanche has an inventive way of twisting their musical DNA around more than one, two, or three strains of the American musical tradtion. But it's the cut of their jib, too, the way their suits and dresses and pomade and wooden instruments recall a smudged sepia photo on the American frontier, or at least a travelling band in an episode of HBO's fated "Carnivale." The Detroit combo has never Read more
Posted by: detourmag on November 29, 2007 at 12:00 pm
FIVE DEADLY VENOMS/WU DU (Cheh Chang, 1978)
From prolific chop socky producers Runme and Run Run Shaw, Five Deadly Venoms (aka Aka Wu Du and Five Venoms) is a classic in the pantheon of kung fu cinema. The plot pits five rivals against each other. Like the Food Network transplant, "Iron Chef," each Read more
Posted by: Johnny Loftus on November 29, 2007 at 11:00 am

Gutter Twins power, activate! Form of…the anticipated new record from white soul devil Greg Dulli and infamous roustabout Mark Lanegan. Saturnalia will drop March 4 on Sub Pop, and those dudes are touring, too. If you stopped smoking recently, don't even think about going to one of those shows.
Carrie Brownstein's burgeoning Internet writing career continues with this really fun piece on Rock Band.
Experimental guitarist and songwriter Kaki King has new stuff coming out, too. From the press release: "Velour Music Group is proud to announce the March 4, 2008 release of Dreaming of Revenge. Produced by musician and producer Malcolm Burn (Emmylou Harris, Peter Gabriel, Daniel Lanois), this is King's first record since 2006′s …Until We Felt Red."
This could be awesome in a weird way, but uproariously shitty and hilarious in another. It could also be both. (Note: this hem and haw on the quality of the new "Wizard" in no way diminishes our admiration for Z-Desch.)
"Mailer's award-winning passage described a penis as an "old battering ram"
News Dump is compiled by Thomas Rooker White. Supersoak him.
[tags]Mailer, Wizard of Ozz, Zooey, Gutter Twins, Kaki King[/tags]
Posted by: Johnny Loftus on November 29, 2007 at 10:00 am
It's that time of year again. Inexplicable cravings for hot peanuts, Glug, and a thick, liquified egg mixture that looks like Crisco abound, and everyone wears a jaunty scarf when they venture out into our wintry world. But it's also the time of year when we're Read more
Posted by: detourmag on November 29, 2007 at 9:00 am

As Greyday's Todd Berry explains it, he sort fell backward into starting and running the label after a few setbacks in the world of, for lack of a better descriptor, regular jobs. But since then Greyday has been a great outpost for releases from orchestral Chicago indie Read more
Posted by: Johnny Loftus on November 28, 2007 at 5:00 pm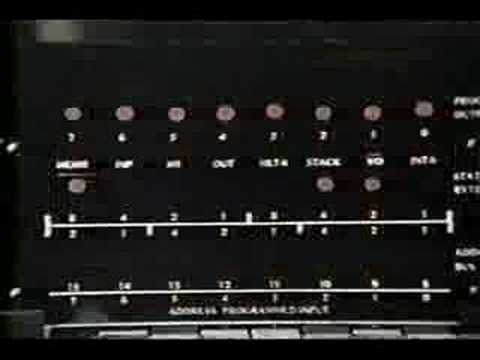 Maybe it's the presence of a pre-"Alf" Andrea Elson, or that lead kid, the one who looks like a member of the Junior Devo Achievers crossed with Jeffrey Combs. Maybe it's the computer gear — their crime-solving gear — that twiddles and winks and moves via servos for the entire opening sequence, the same gear that in our jaundiced 21st century vision seems retro chic or somehow even cooler than the slimline LCDs and desktop-powerful cell phones we clamor over today.
Whatever the forces that prompted it — it has to be the BMX whoopy-do's — watching this clip is making us miss a show we barely remember and probably miss it more than we would if we were actually watching it. Also: what the hell is going on around 17 seconds? Is that the world's first USB flash drive? — Thomas Rooker White
[tags]Whiz Kids, technology, Devo, Andrea Elson[/tags]
Posted by: Johnny Loftus on November 28, 2007 at 4:00 pm

SEABEAR, The Ghost that Carried us Away (Morr Music, 2007)
Listen: "I Sing I Swim"
[audio:http://www.detour-mag.com/audio/ISingISwim.mp3]

Seabear isn't one of those ocean-floor dwelling creatures you marvel at while high on weed and watching Planet Earth, but an actual living, functioning band of Reykjavik, Iceland-dwelling softies creating warm and heartfelt acoustic-based songs from a cold, cold place. Sindri Mar Sigfusson is Seabear's young and ambitious leader, and locked in his virtual freezer of a country he and his friends (some of which include Read more