Posted by: Johnny Loftus on August 30, 2007 at 10:25 am

SUSANNA, Sonata Mix Dwarf Cosmos (Rune Grammofon, 2007)
No Dolly Parton covers here, no transformations of AC/DC classics into the stark chant of a mystery cult. No, on her solo debut, Norway's Sussana Wallumred eschews the pop interpretations she explored with Susanna and the Magical Orchestra (including "Jolene" and a jarringly spare version of the beery Bon Scott stomper "It's a Long Way to the Top"), and instead concentrates on a clutch of originals that feature her graceful, studied vocals and the slightest acknowledgment of melodic structure.
Read more
Posted by: Johnny Loftus on August 30, 2007 at 9:00 am

Somehow the utterly unexpected all adds up. With Now You Are This, their second effort for Kill Rock Stars, San Francisco trio Numbers have found a darkly magical time machine that's transported them back to the electro minimalism of Kraftwerk and the weird wonder of Devo. It's all tidied up by crisp, unaffected vocals courtesy of Indra Dunis, but augmented too by keyboards that scream or whiz and lots of groaning guitars. You can get lost in their brave new world. In the meantime, guitarist Dave Broekema shares a few of his thoughts on crazed fans, mistaken identities, Dollywood and McDonald's. Eat it up. — Ava Dial
Posted by: Johnny Loftus on August 29, 2007 at 4:00 pm
How did the dudes in Survivor know to meet on the street at specifically-timed intervals? It's not like they had cellular phones. Have to dig their hesher outfits, though — the unfortunate haircuts, the leather, the jeans, the white gym shoes. They walk to the throbbing bass line of "Tiger," past the pawn shops and peep shows, and you wonder whether they'll pass Richard Ashcroft going the other way. "Risin' up, back on the street," but man, that guy over vocalist Dave Bickler's shoulder just doesn't have any business being in a rock group. He's the reason artists got better looking as the music video era bloomed. Where the hell are these guys going? Is that a Lowe's they pass through at 1:10?
Posted by: Johnny Loftus on August 29, 2007 at 3:24 pm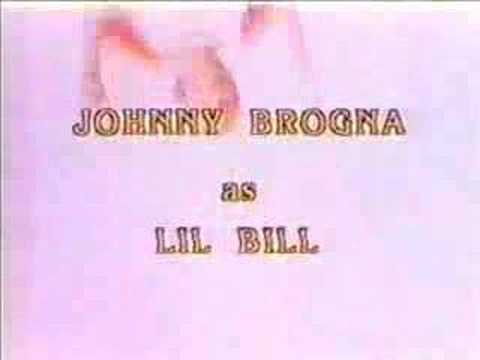 In addition to elastic waistbands worn with pride, books in a strap, Toughskins, and carrying around a red kickball instead of a BlackBerry, there are a few other activities in the Kid Universe that would be fantastic if they existed in our own. Take this intro for "The Red Hand Gang," a pretty typical plucky-kids-solving-stuff show from the era. ("The Bloodhound Gang" would be another, not to mention The Three Investigators, Nancy Drew, and the Hardy Boys on the book side.) The gang walks around with their arms interlocked across each other's shoulders? That's almost cooler than replacing the high five with the low ten.
Posted by: Johnny Loftus on August 29, 2007 at 2:20 pm
In France, the only person allowed to speak is Yves Montand. The rest of the country gets by with grim facial expressions, and if that doesn't work they squeeze off a few well-aimed rounds. At 1:00, you can also witness how to get a ride from your buddy in France. It's a provision in Alain Delon's contract that he enter a room flanked by a canine, and when Montand finds out about that, he has to say something.
Posted by: Johnny Loftus on August 29, 2007 at 1:00 pm
Here it is, your 4am jam for fall. "I wanna run away!" Liars' Angus Andrew yelps at the outset of "Plaster Casts of Everything," and the song's anxious, antic rhythm invites the rest of the world to trample each other trying to follow it to wherever Liars are coming up with this shit. The trio is having fun this time out. Why not? 2001′s They Threw Us in a Trench and Stuck a Monument on Top was really fun, despite its grim title, and the trio followed that with a load of relentlessly creative, but certifiably fucked up conceptual material that made tasty minced meat out of descriptors like "strange" and "awesome."
Posted by: detourmag on August 29, 2007 at 11:04 am
According to the world's most famous Corey's via MTV news, the long awaited sequel to the most beloved teen vampire flick ever is actually going to happen. Lost Boys 2: The Tribe will see Feldman stepping back into the shoes of Edgar Frog as he still has killing vampires on his mind. Who doesn't? Corey Haim's roll in the film? This remains to be seen. Apparently the script features Feldman, Haim and Jamison Newlander as main characters; although Haim might not make the cut due to Canadian border crossing issues. The film will also star Angus Sutherland (Keifer's half-brother) as the lead vamp. The film is shooting now in Canada and is being directed by P.J. Pesce (From Dusk Till Dawn 3). – Martin Stett
Posted by: Johnny Loftus on August 29, 2007 at 10:00 am

NO AGE, Weirdo Rippers (Fat Cat, 2007)
Here at the Detour Bivouac, we didn't know anything about Weirdo Rippers being a collection of tracks that Dean Spunt and Randy Randall — the duo behind No Age — originally released on vinyl through a handful of tiny indies. But we don't care, because those guys were nice enough to put out what we assume was the best of that stuff on this, their Fat Cat debut. And a lot of this is pretty great.
Posted by: detourmag on August 29, 2007 at 9:00 am

Love's a word that gets tossed around and stomped on without much genuine feeling. But when Akron/Family harmonizes on it, it sure sounds true. "Lord open my heart," they croon on "Love and Space," the psychedelic gospel campfire chant from 2006′s Meek Warrior. And don't be fooled by the Brooklyn address: Akron's sound and style has never existed in a particular scene. With people already salivating over the upcoming Love is Simple — we are — drummer Dana Janssen shared a little insight into the Akron/Family life. Dress in your flannel best, comb down your ZZ Top-dropping beards, and get ready for some blissfully spaced and relentless jamming on a sound that often can't be placed. The Family has officially welcomed you into the fold. — Ava Dial.
Posted by: detourmag on August 28, 2007 at 4:25 pm

Band Of Horses – Is There A Ghost
[audio:http://www.detour-mag.com/audio/IsThereAGhost.mp3]
There are those times throughout the day when checking myspace for the hundredth time actually pays off: Band Of Horses have leaked the first new track off of their forthcoming album via myspace. They've got that barnyard blood in them for sure.
Download: Is there A Ghost (mp3)
[tags]Band Of Horses, Music[/tags]