Posted by: Johnny Loftus on July 30, 2007 at 10:44 am

TRACEY THORN, Out of the Woods (Astralwerks, 2007)
Tracey Thorn's voice still floats up out of the monitors in sets from house, techno, and track-based DJ's, her throaty vocals sounding at first like Lisa Stansfield until that soulful flair is revealed as a front for her resigned sadness. And this despite Thorn's self-imposed hiatus from recording and performing, which lasted from 2000 until the appearance of this wonderful solo album.
Posted by: detourmag on July 30, 2007 at 10:28 am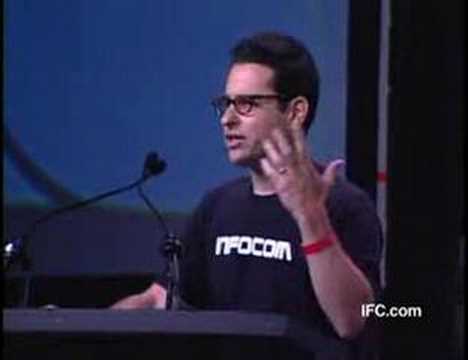 Here is a quick clip of J.J. at Comic Con 2007 spilling some background info on his new "Cloverfield" project. It seems he's looking to give the ol' US of A our own wicked movie monster. How sweet.
Posted by: Johnny Loftus on July 30, 2007 at 9:50 am

KORN, Untitled (2007, Virgin)
"You stop living by the album cycle," Capitol Music Group COO Jeff Kempler said in the June 9 issue of Billboard of the climate surrounding Korn, their new album, and the band's existing revenue-sharing contract with EMI/Virgin and Live Nation, both stakeholders in the band's back end. "There is such a diversity of revenue streams," Kempler continued. "You don't get caught in a narrow way of thinking, which is: the big event with the album release, then whatever else you can squeeze out of the lemon."
Posted by: Johnny Loftus on July 30, 2007 at 9:16 am
Most of the time a band's name means nothing. It's just arbitrary, chosen for its tolerability. But when a Detroit quintet calls themselves Zoos of Berlin and slants their consistently brilliant euro-pop toward the avant-garde in the manner of David Bowie and Brian Eno, you can't help but see it as a statement of intent – a philosophy that Read more
Posted by: Johnny Loftus on July 30, 2007 at 8:45 am
"She'll be my greatest victory," Ryan Phillipe's Sebastian Valmont sighs, already nearly bored with the game his stepsister Kathryn (Sarah Michelle Gellar) has concocted. As fey, smug, and irritatingly rich as Phillipe's Sebastian is in Cruel Intentions, one of the more underrated teen dramas of the 1990s, Phillipe is more convincing as an aimless Read more
Posted by: Johnny Loftus on July 30, 2007 at 8:40 am
By now, plenty of young guys in largely white, suburban and rural areas of the country have fully assimilated hip-hop into their look, attitude, and social code. And since they're always around nowadays, it's not surprising when these wanna-be ballers appear at the Meijer, bothering the paying customers, or show up at a Des Moines, Iowa Piggly Read more
Posted by: detourmag on July 30, 2007 at 8:38 am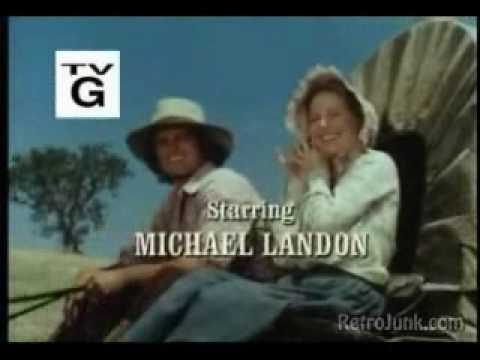 The most inspiring, idyllic opening shot and music cue in the history of television? Come on, Caroline! Let's move out of this nightmare of an industrial revolution tenement, and grab onto our piece of the American frontier! Pack your Holly Hobby dress, 'cause we're going west! Hey, there's Charles and Caroline Ingalls. "Charles dear, why have Read more
Posted by: Johnny Loftus on July 30, 2007 at 8:35 am

Poor Lindsay Lohan. Somewhere between her well-documented trips through those revolving rehab center doors, the troubled young actress managed to eek out an all-grown-up starring role in I Know Who Killed Me. But try as she might to sex up her opening pole-dancing scenes, Lohan really should've consulted Rose McGowan. By comparison, Read more
Posted by: detourmag on July 27, 2007 at 8:49 am

VARIOUS ARTISTS, <I>TOP GUN: DELUXE EDITION</I> (Sony, 2006)
It's just after they've buzzed the tower on their very first day at Top Gun, and Maverick and Goose are strolling into a nightspot that looks like a Sodom for white people from the 1980s — white lacquer and country club brass fittings meet spangled halter tops, back-lit liquor bottles, and plenty of black and purple pantyhose.
"Goose, even you could get laid in a place like this," Maverick says.
Goose laughs, silently cursing his pilot under his breath. "I just want somebody to talk dirty to me."
As rich with cheeze as it is, the bar where Mav and Goose eventually meet Kelly McGillis would be nothing without Read more
Posted by: detourmag on July 27, 2007 at 8:28 am
If you're like the camp here in the Detour Bivouac and have been throttling down on the jams from Ed Banger Records and the post-Daft Punk Parisian dancefloor sound this summer, then you're going to recognize not only JUSTICE's "D.A.N.C.E.", but the look of this clip. Black and white meets DayGlo, vintage freaks the future, and Read more