Posted by: detourmag on June 28, 2007 at 8:16 am

Is it possible for a movie to be so careful about its delicate subject, so eager not to offend or sensationalize, that in trying too hard to achieve a style of evenhanded realism it ends up saying nothing at all? For all its good intentions, A Mighty Heart does just that. Based on a memoir by Mariane Pearl, it tells the story of her husband's well-publicized abduction and subsequent beheading in 2002 by Pakistani terrorists.
Posted by: detourmag on June 27, 2007 at 7:54 am

THE BRUNETTES, Structure & Cosmetics (Sub Pop, 2007)
A certain amount of indie rock quirk is okay, and the Brunettes understand that. On their US debut, the New Zealand boy-girl team of Jonathan Bree and Heather Mansfield layer ample playfulness, pop sensibility, and second-wave rock 'n' roll, but never make anything too frenetic or dizzying. Instead, Bree, Mansfield, and their collaborators spin curious tales of speakers in love, and proudly proclaims their soft spot for cliche pet-names.
Posted by: detourmag on June 27, 2007 at 7:52 am

When we first meet Bruce Willis's John McClane (again), we like him as little as his daughter Lucy (Mary Elizabeth Winstead) does. He's the dinosaur dad; worse, he's the over-protective cop dinosaur dad, driving out to Rutgers from his beat in New York City to yank her beau from the car for kissing his precious little girl. Sure, the kid's an idiot. But Lucy is handling the situation, and having her on again, off again father show up to push his weight around on her on again, off again boyfriend is just plain irritating. He should know better.
Posted by: detourmag on June 27, 2007 at 7:50 am

DUB TRIO, Cool Out and Coexist (ROIR, 2007)
Dub Trio are session dudes who also happen to rock squelch and dub breaks in their spare time. They've released two studio records as a trio previous to this, a live set recorded earlier this year during a run of shows at the Williamsburg, Brooklyn hang Union Pool. And yeah, those studio records were cool, in a way – these guys can play, after all. But instrumental music that shifts violently between stomping, NYC-style post-hardcore and grooves derived from dub reggae? Dub Trio haven't found a way to make their own studio work, well, work just yet. That changes with this live set.
Posted by: detourmag on June 27, 2007 at 7:49 am
DANGER, this gear is ancient, and will kill you. "Hulk," "The Six Million Dollar Man" — technology was blocky, heavy, and scary in the mid- to late-1970s; it was a decade run on toggle switches. It was also a decade infamous for its crappy car tire construction, so it's no wonder that trying to change a flat in the pouring rain is cited as an example of when David Banner might go nuclear. The transformation Read more
Posted by: detourmag on June 27, 2007 at 7:48 am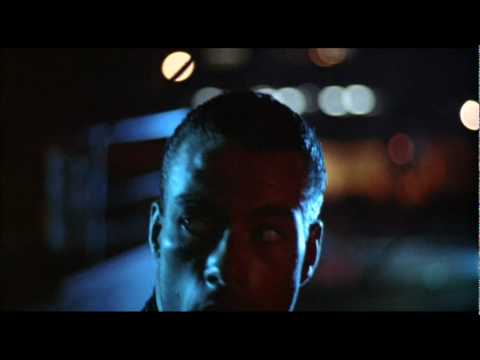 The trailer opens with Van Damme in the darkness, admiring the light as it winks off his silver-tipped boot heel. When he's not murdering ruthless criminals, he longs for his days as a tap dancer. But then it's a few seconds later, and time to dominate a few faceless goons. In that department, Ill-Fitting Suit definitely ranks higher than Roid Raging Asian in the Henchman Hierarchy. Doesn't matter, though; they're Read more
Posted by: detourmag on June 27, 2007 at 7:48 am

Emeril Lagasse may rule the small screen with an iron spatula, but film producers have had precious few food-themed movie credits to their name, and fewer still that are worth the time it takes to consume them. Big Night, the oft-overlooked gem from 1996, is the kind of rare main course that gets it right, giving the food in the film as much of a starring role as that of the actors who surround it.
Posted by: detourmag on June 27, 2007 at 7:48 am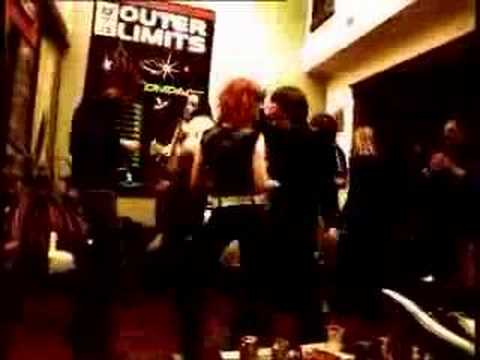 Wait, is this a Fu Manchu video? Might as well be, what with that hoary carburetor riff and the muscle car rumbling into gear. Nah, it's the Von Bondies. And they never sounded better, unless you're one of those people who actually watch "Rescue Me." The clip doesn't truck with play-acting, melodrama, or even special effects. It's just a cool few minutes you can use to work on your strut. The Von Bondies wander Read more
Posted by: detourmag on June 26, 2007 at 1:06 pm
Detour doesn't dance with the morning zoos. Shouty calls for boyfriend disses mixed with celebrity news read right off TMZ.com's front page isn't what we like to wake up to. But things might be different if we lived in India. If we lived in India, maybe a Web stream of an American morning program like "Oglala and Assface" or "The Douche and Danny Show" would provide us with hours of side-splitting entertainment. Maybe it would be the world's most colorful cultural snapshot; maybe we would not be able to live without it.
Which is exactly where we might be if the Guv manages to increase the royalty rate on Web radio.
As you've probably read (but not heard), SaveNetRadio has declared June 26 a national day of silence for US Webcasters. From the coalition's press release:
"Protesting the recent 300 percent royalty rate increase for online music webcasters, the aim of the industry wide daylong blackout is to raise awareness of the threat these new rates pose to the future of Internet radio, and rally support for legislation pending in Congress.
During the National Day of Silence, Webcasters will urge their listeners to contact their
congressional representatives and ask them to support the Internet Radio Equality Act
and preserve the future of Internet radio. The silence of tens of thousands of
Webcasters will make the call to save Internet radio heard loud and clear."
Participants in the silence include popular Internet broadcasters such as Yahoo!, MTV Online, Rhapsody, Pandora, and 3WK, as well as local and boutique outlets like KCRW, KQLZ Los Angeles, and yes, likely your local morning zoo team, too.
Save the disses. Visit www.savenetradio.org today for more information. – Thomas Rooker White
Posted by: detourmag on June 26, 2007 at 8:00 am

GORE GORE GIRLS, Get the Gore (Bloodshot, 2007)
The Jim Diamond treble-as-godhead production is in place, and the Gore Gore Girls have buttressed the covers plucked from representative places in rock history with a few more jams of their own. The big, twining Gretsches are back, too, and so are the Girls' outfits – spectacular getups inspired equally by Nancy Sinatra, ass-kicking, and Emma Peel. No doubt about it, Amy Gore and her collaborators (most notably Marelene "Hammer" Hammerle on second guitar) are re-upping a formula on Get the Gore.